About
What is WacandMac ?
WacandMac is a french mini website, edited in english. In fact, this blog is edited in frenglish. This is a language mixing french an english word, but all humans can understand. The website's primary focus is Wacom products and Wacom's news, but also covers news in Apple products (when it's fun), Apple Business (we have an expert in Nasdaq and Action) and, of course, in digital applications (Photoshop, Painter, bla bla bla > bla bla bla means etc…). WacandMac edit original posts, but sometimes, rewrite posts from the blog and french website Wacometmapomme.com. In fact, WacandMac (WandC or W&C) is an extension of the french master site for english or american readers.
What is wacometmapomme.com ?
Wacometmapomme.com is the best french site in France, in Europe and on planet Earth about graphic tablets by Wacom. Seven years ago, this site decides to talk about all Wacom Product and all graphic and painting applications, which use graphic tablets. Two years after, also it was decided to talk about Apple.  At the beginning, the team was composed only by two members : Vincenwoo, an Expert Wacom and Le petit prince, an… In fact, just a Vince's friend. Now, new people are here and work for the site. Rhonda is the leader, the chief, the boss, she's the only women, but she likes that. The Observatory of W&mP (Wacom et Ma Pomme – translation > Wacom and my Apple/me ) is constitued by 4 young boys. They are all strange, but all like them. And now, a new recruit : the Ninja Capseur. He is the best petit Prince's friend. Wacometmapomme is the only rolling-playing website about graphic tablets and digital softwares.
Who are we ?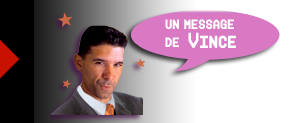 Vincenwoo : Vince is a freelance illustrator. He worked for some french RPG magazines (Casus Belli, Ravage, Fenryll, bla bla bla). Now he edits digital comics for kids and adults on Iphone and iPad, and he 's a self publisher et sell his art book in iBookstore and Amazon. Since 1999, he's a french expert Wacom and work in a lot of shows in France (Apple Expo 2000 to 2008, Adobe Roadshow 2010, Mondial du son et de l'image,…). His name is Vincenwoo, Vince or NostradaVince.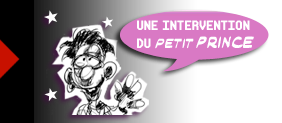 Le petit Prince : he's expert in all things about illustration, graphic design, digital softwares, painting, photography, football, lost isles. He lives in Bouillargues, a small town in South of France. He loosed the link of his personal website, but his works are amazing. He said. He writes sometime about Apple and Wacom Actions, Nasdaq and Benny Bernanke.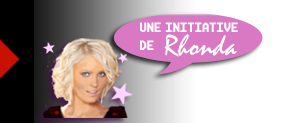 Rhonda : She's the boss of the team. She looks for a job in a big society like Apple, Google, Samsung, Dell. Not Dell. Facebook, bla bla bla. She loves managing people with an iron hand. She's the one, who decides to create this mini site. Use the contact form to write her. She never gives his personal mail.

L'Observatoire de W&mP : The are four as fantastic four, but they are not superheros. They are geek. They are very strange. Nobody knows why they are here, but they are here. Better than Prism and Big Data, they watch all. Videos, pictures, advertising, websites. They show you all what is hidden. They love to watch keynotes and judge captain Cook.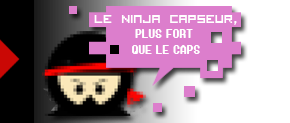 The Ninja Capseur : He caps all the time all girls, who are Wacom users. His star : Julieanne Kost. Youtube, Adobe Channel on YouTube, Adobe TV, Vimeo, Dailymotion are all friends. He  wants nobody knows his name. But nobody tried to know.
What is the spirit of WacandMac ?
Wacand Mac is just a mini site, but all the team hope to give you a part of magic from the master site, Wacometmapomme. Somes texts will be chosen among the best french posts and will be translated in english with the same humor. We think in one year, we will be able to write in english without errors and mistakes.