We add  Mischief to the list of application on our french website . We found old screenshot made 3 years ago. We test all softwares but sometimes we write a page about it (not a post, a page) some years after. We test Mieschief in 2013 and Mischief interface was totally different. The proof by image :
Today Mischief looks like that.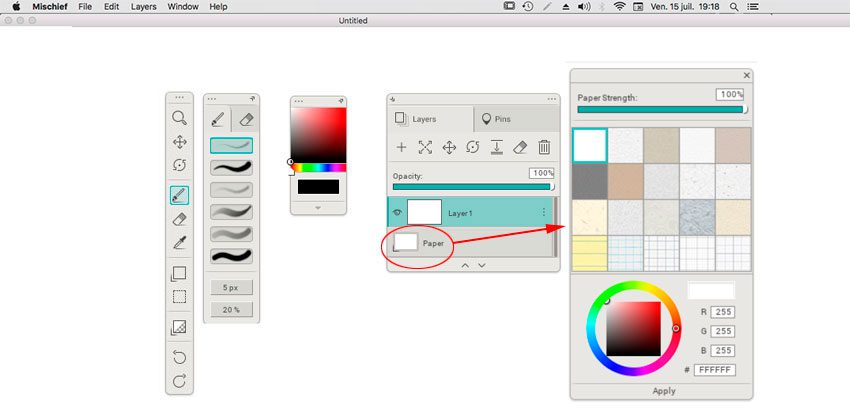 Three years ago, Mischief was different.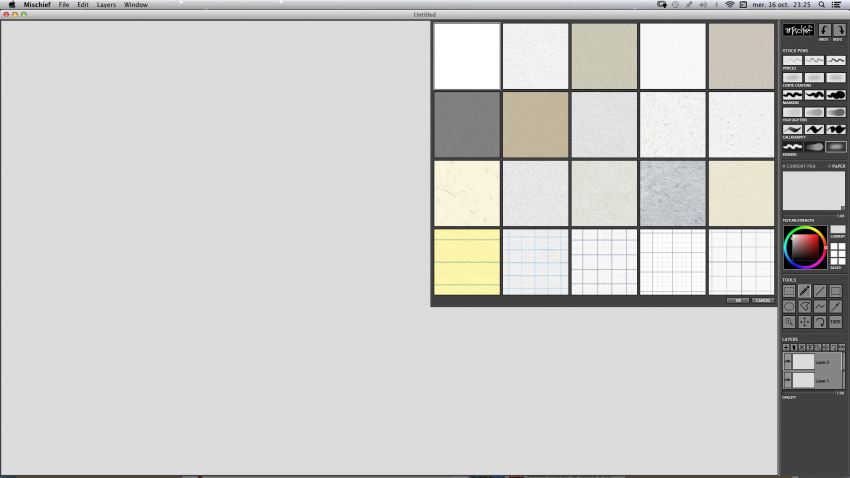 Anthracite/grey color changes for hum… Hum a full Icon look… Make the journey in reverse… A bet is made : we think Mischief interface will change again.