Adobe changed all names's apps, Adobe Post, Adobe slate and Adobe Voice to and now all have a new name with Spark. So we have now Spark Post, Spark Page and Spark Video respectively. You can create original works with your smartphone or tablet. You can create animations, stories, pictures for social medias. We notice that the app Spark Page can also create one single page website.
of course, you notices the name « Spark » already used for Bamboo Spark. We already wrote a post (in the french blog) about Wacom, Adobe and Apple who steal each others names and vocabulary for apps or devices. The perfect word was « Creative ».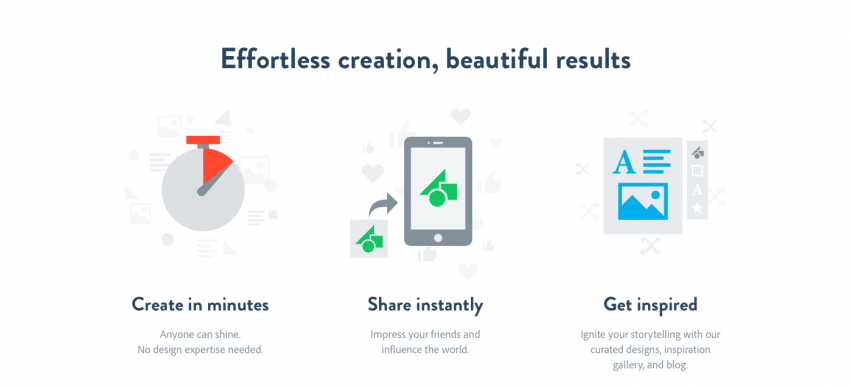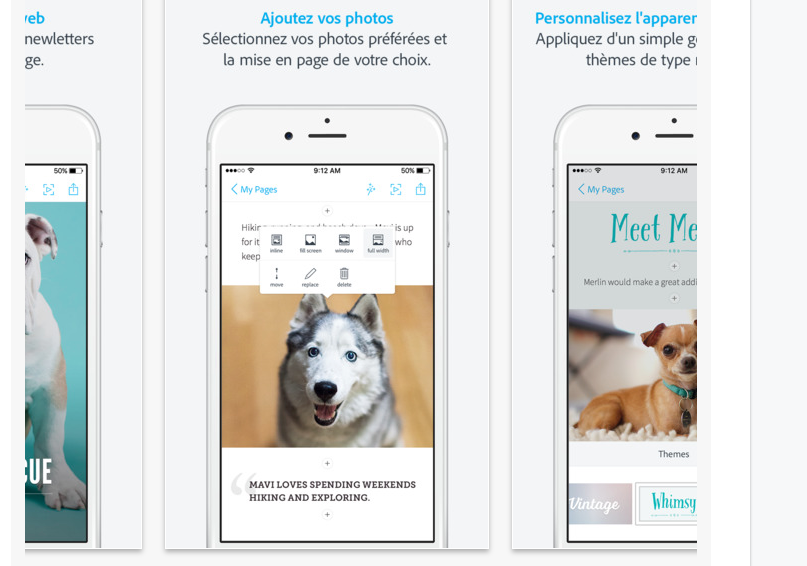 On ITS  we see only pictures of… Dogs. Funny target audience. We know no dog with an iPhone.