We installed Windows 10 on Cintiq Companion 1. No problem. We noted just one bug : the front camera (to take selfie) is not recognized. We have a black screen. If we find others troubles we will write here.[ at the end of this post -we give you an information how to fix issues about clean install for people who made… a clean install – don't do that)
Windows 8 was really optimized for touch tablet, because maybe Microsoft thought Surface Pro 3 was the future of PC. Now with Windows 10 Microsoft made a « retropedalage » (in french that means « to pedal in the reverse direction »), the new Windows system is optimized for Desktop but you can activate on Cintiq Companion an interface for Touch screen (mode tablet). Therefore Windows 10 on Cintiq Companion is less cool and less nice. It 's the end of the very beautiful dynamic background at the start of the computer. Now you get only a fixed wallpaper that you choose for illustrating your desktop.
Icons in Windows 10 look like Apple Icons  from iOs. Every apps dedicated to cameras open now new windows. That is the end of the slide to display your pictures and videos (now this is Apple that did that – we saw that in the last keynote). Interface in Cintiq Companion is less fun but it's really clearer. The simplification is everywhere (parameters, battery management) and it's a good point. The vocabulary of gestures changed. By exemple : slide from left to right on the left screen, before is was to  show previous windows or app, now by default this gesture activate the  « Mission Control » by Microsoft.
Vince is happy, now, the new browser Edge manage WebGL. You can go with Edge on la Boîte en Papier. 🙂 But just the Pro Pen is recognized, not the touch (???). We're waiting for an Edge's update.
We made some screenshots :
When you start you Cintiq companion with Windows 10. The Rocker Ring's central button show the new menu in the top left of your screen. On the right, you can click on icons or you made a click and drag from right to left to show parameters. It's clear.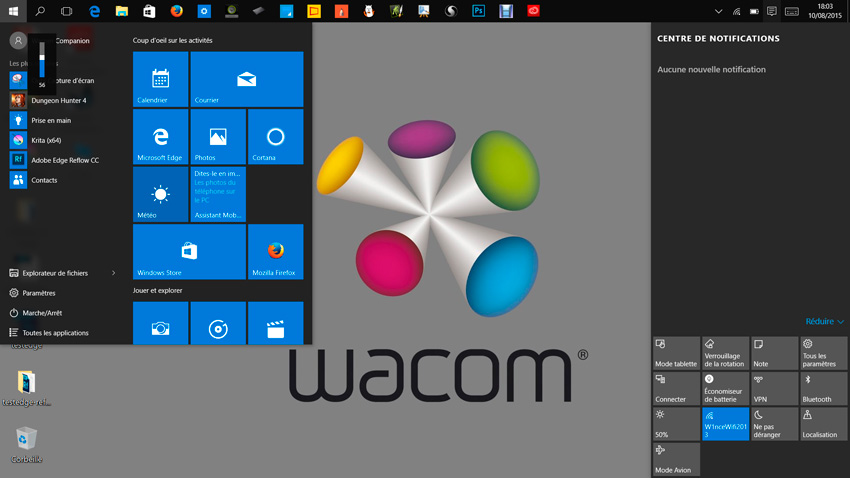 Tablet mode activated. Slide from left to right on the left screen and click on Tablet mode button (first one on the top right). To turn off your Cintiq, now click on the left bottom (on W8 it was on your right).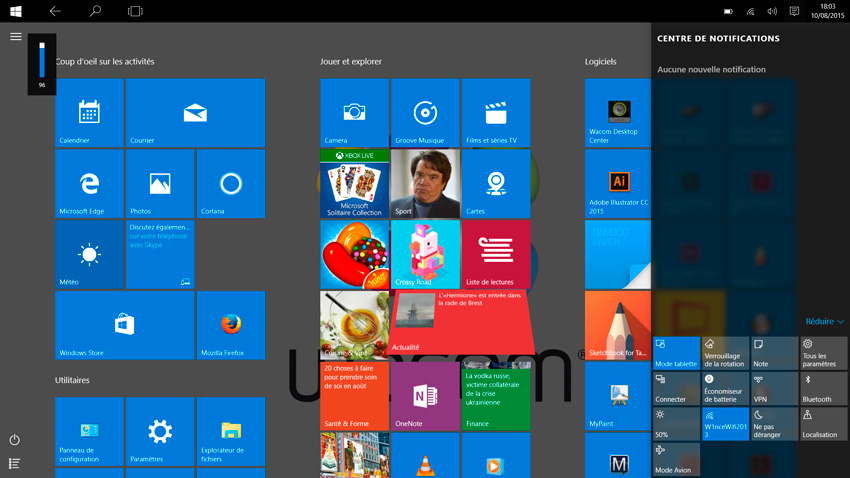 Bricks move vertically now (in W8 it was horizontal). Bricks are less colored and our dynamic background disappeared.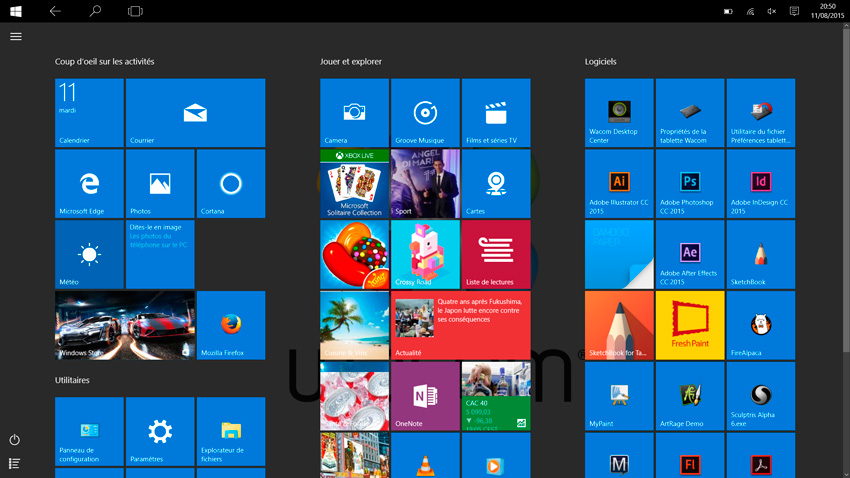 To see all applications you need to click on the left bottom icon( the four bars).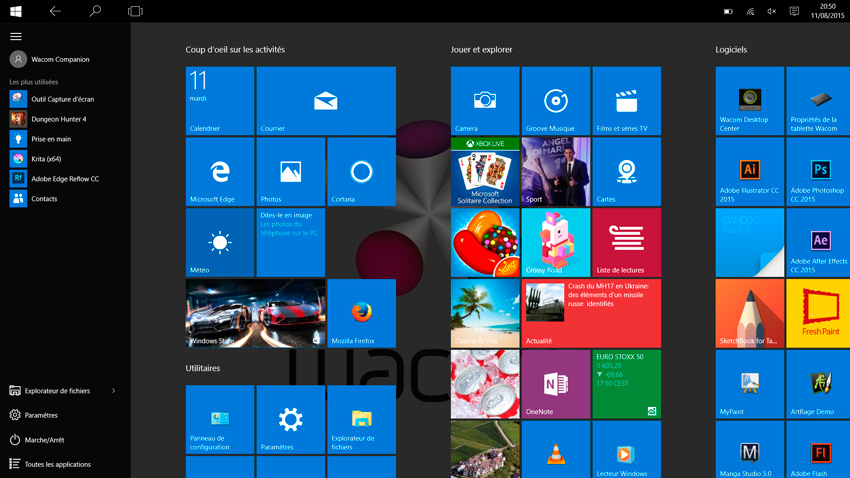 The new visual for parameter. We prefer the previous version.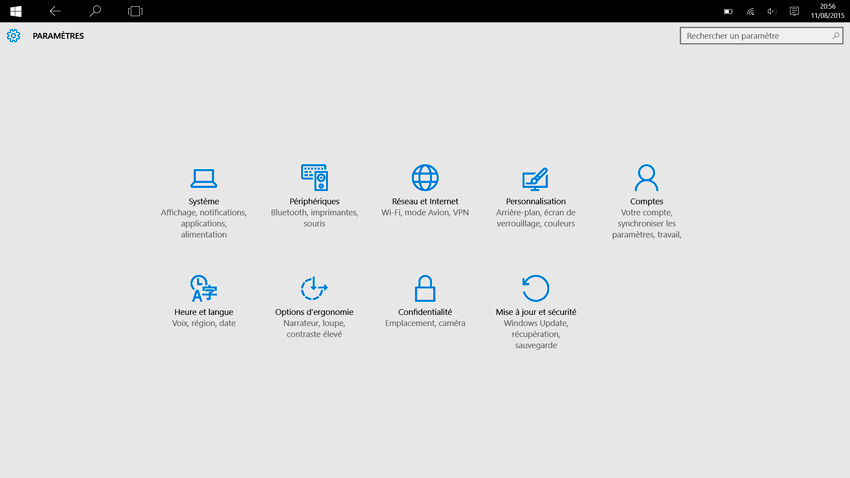 Microsoft in Mission Control mode.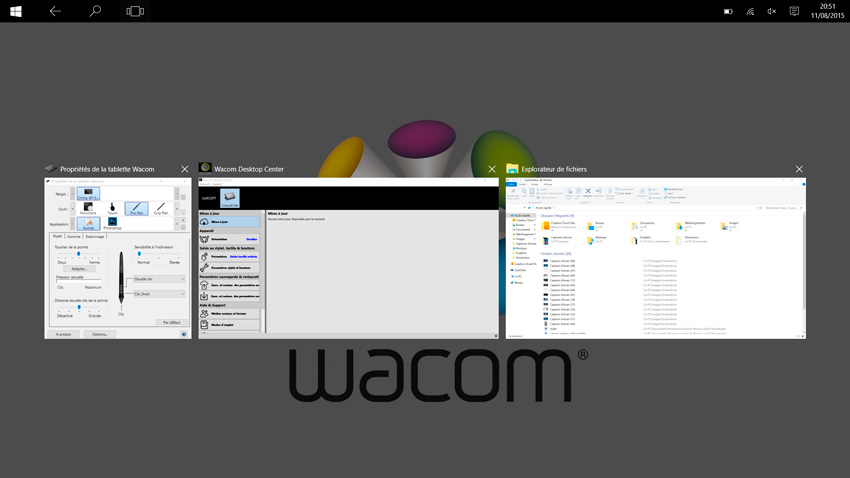 The display of the camera is less cool. But you can use menus for brightness and focus. The front camera frontale doesn't work (need of an update fo fix that).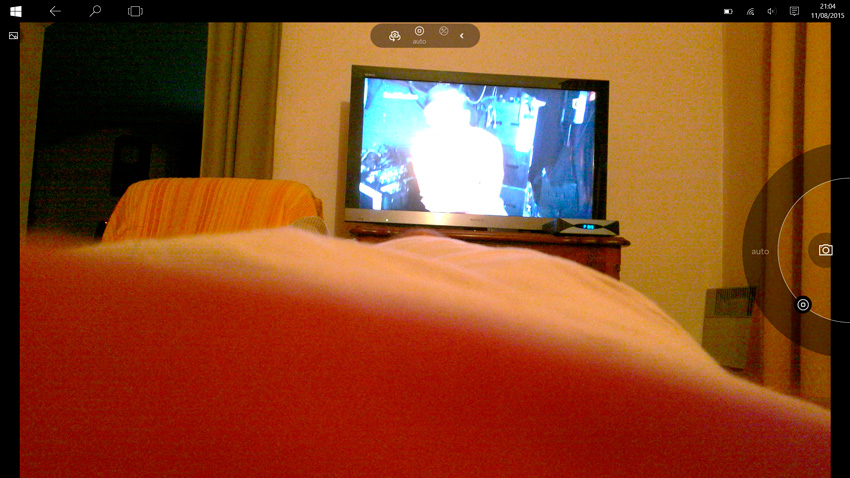 New pictures gallery. Not original. C'est bof. (bof in french, that means Pffff, not original, not terrific but also not terrible)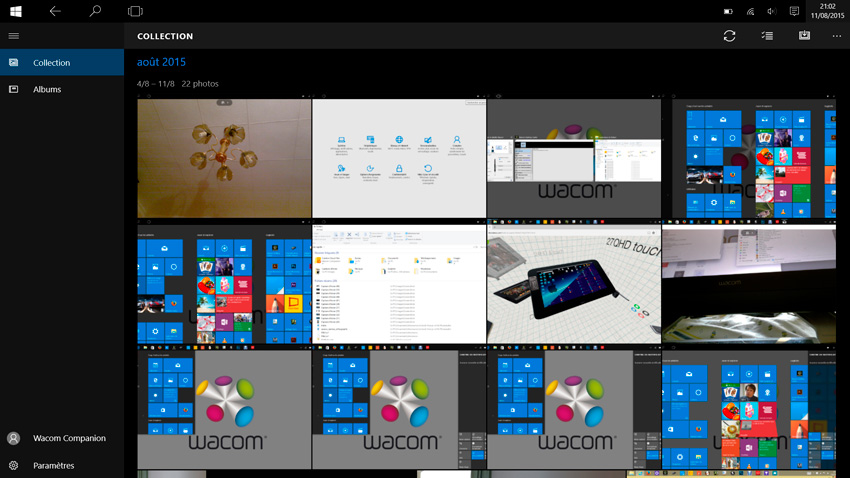 Inside Winwows 10 it 'always the same thing – too messy for us – but icons look like icon from CandyCrush.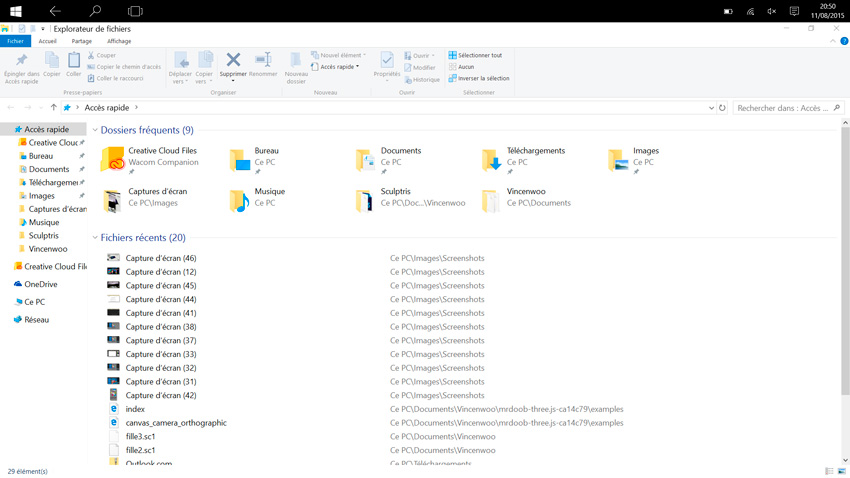 La Boîte in WebGL and in Edge.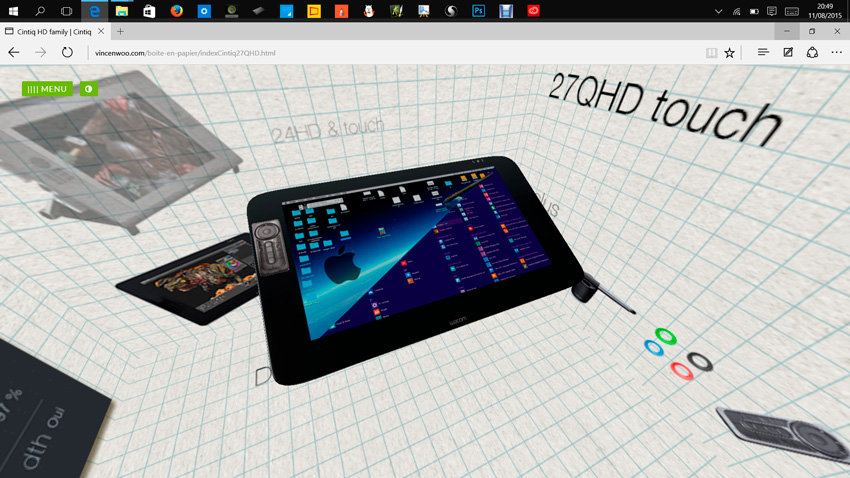 With Edge you can note and make doodles with the pen on your open page and it's cool.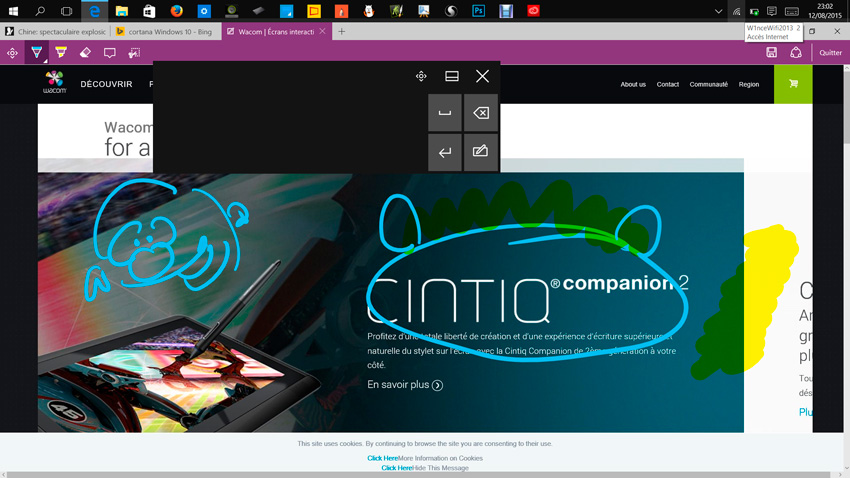 You can send and share all your drawings in OneNote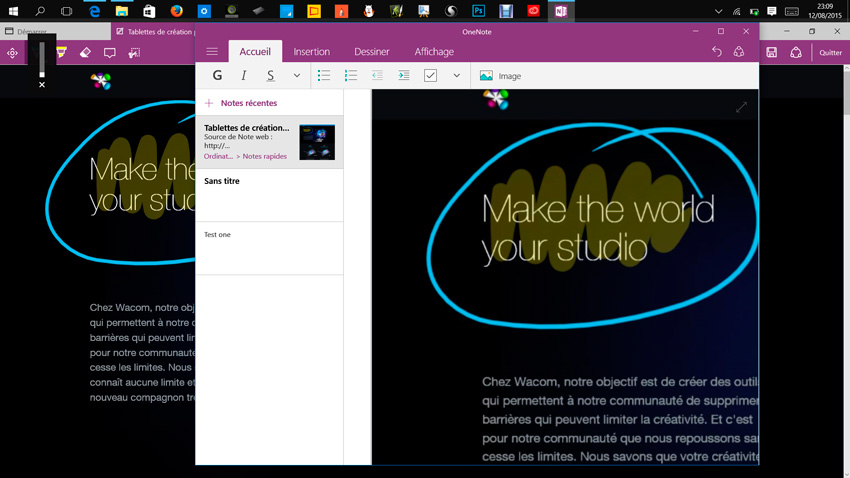 Handwriting recognition and drawing are perfect with the pressure of the Pro Pen.
Finally Cintiq Companion with Windows 10 doesn't really change because Windows 8 had made an essential enhancement for touch screen.
Clean Install : don't do a clean install of Windows 10 on your Cintiq Companion because you erase important files working only with the Wacom device. Seen on LTD for more details. Wacom give you an utility to fix all. To download here – Software Cintiq Companion 2 Update Utility.