In the last Comic Con 2015, Chewbacca was here for real on the Wacom booth to test Cintiq Companion 2. The proof!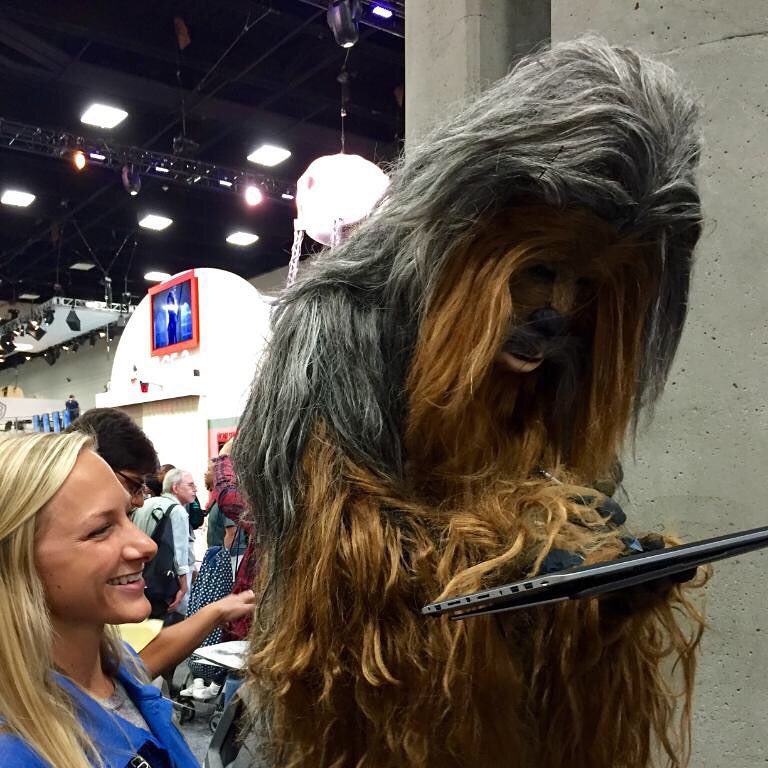 With its hairy look Chewbacca could be lead guitar of Nirvana. We note barette hair to hold the wick… Chewbacca is pretty.
Another pix.  A little bit WTF. Always at Wacom Booth.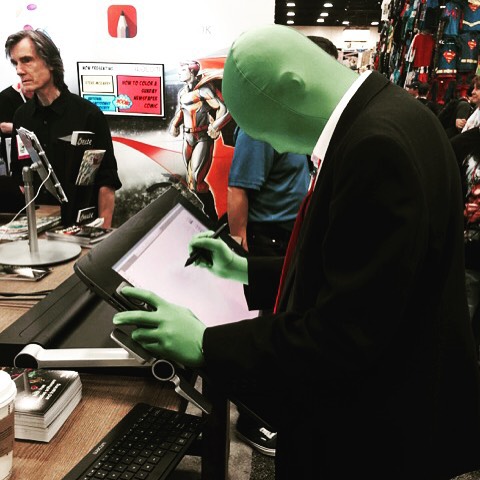 We find who is this green creature : Miley Cyrus.