You can win a Cintiq 22HD  with this competition (the second on get a 13HD) with Its 's Art mag. We give you the link for Masters Classes in Paris in… 2016. Competition link, here.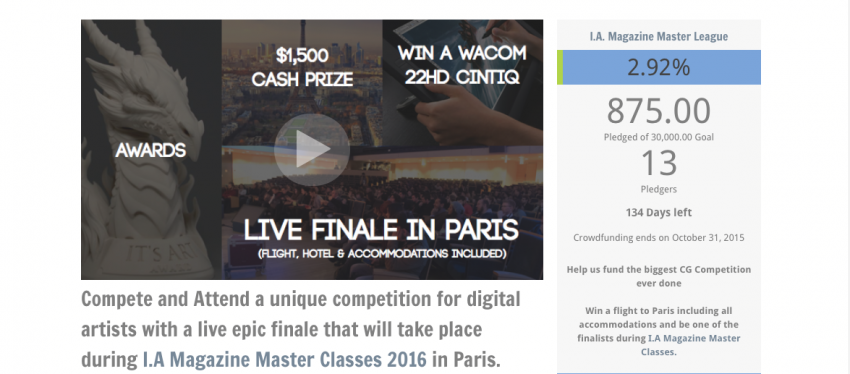 You have to choose two categories : Speed Painting ou 3D Speed sculpting. Event teaser.
IT'S ART Master League from eightgr on Vimeo.