At every keynote our team follows all this entire event and made a summary with a lot of jokes. You can see the post about it in the french website if you can read french. We choose only an excerpt with two pix. We made the translation for you.
Scotty from Apple goes on stage. He's a new guy. He could play in Nerds VIII with Carradine. He explains that we can made a lot of stuffs with the Apple Watch… Honestly, this keynote becomes WTF.  Look at this GORGEOUS drawing below. All that for that.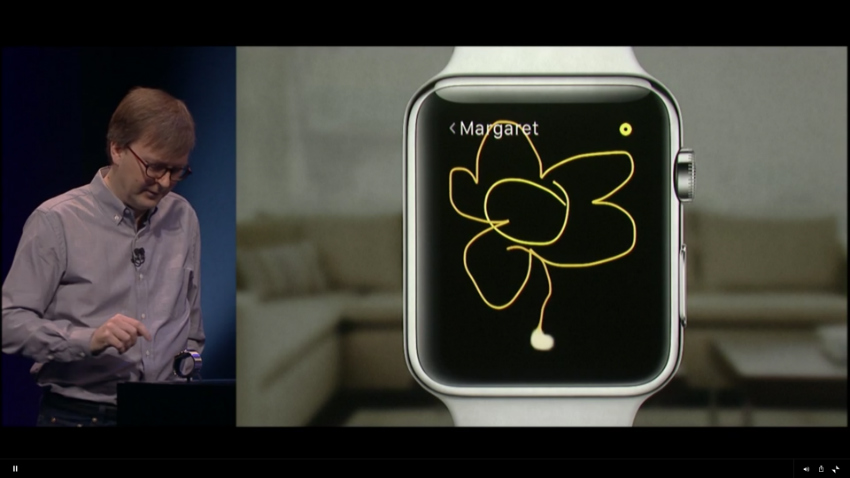 Standing ovation…lol Angela Ahrendts, Tim Cook' twin, is here. Al Gore is applauding. He's thinking about Clinton that she will never be elected. Jobs's wife parked her boat at the entry and Ive don't understand why Mickey was showed on Apple Watch'screen.