We noted font used for Cintiq and Intuos logos have a letter « i » smaller than others letters. In other side the « T » and the « n » stand at the same level than the « i » but are taller.

If you see the page about Cintiq Companion 2 on Wacom website, you can see a mistake. A sideview picture shows a Cintiq 13HD and not a Cintiq Companion 2…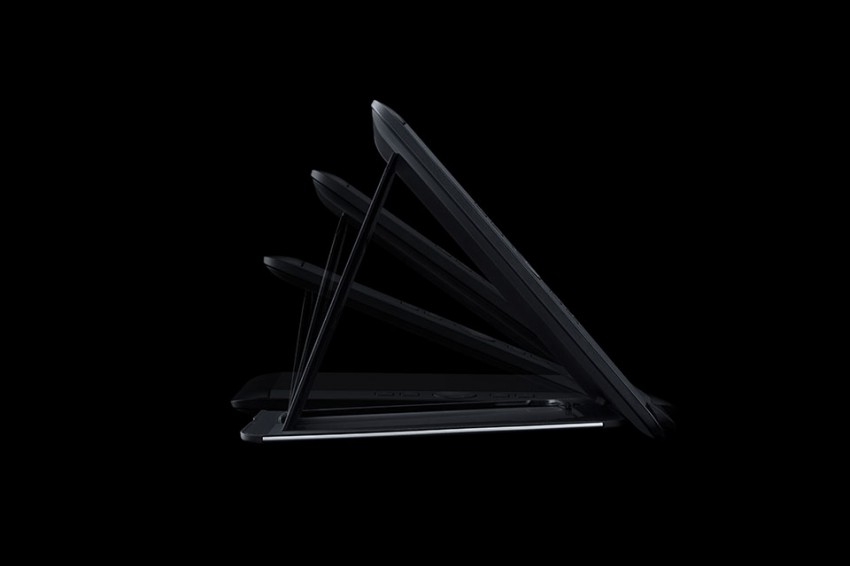 We are also whistleblowers. These pictures from this japonese website came from Wacom private documents. Very forbidden to unveil. Sometimes theses private pictures show concept models but not the final product.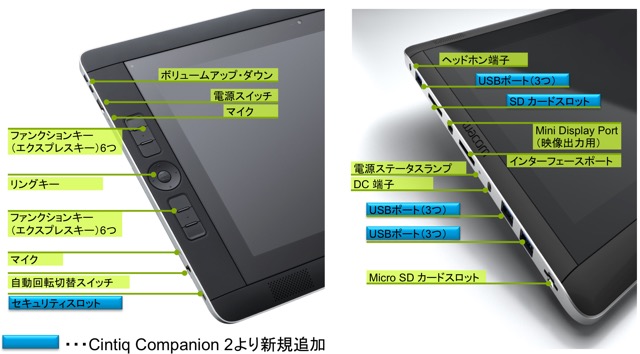 Que deviennent les ExpressKeys silver? Car à part lors de la première présentation, ce modèle de boutons sur la Cintiq Companion 2 a disparu. Maintenant les expressKeys sont tous noirs.