Rhonda told us to not shoot  the Wacom websites. But she's gone. It's holiday (we are  in France).We do what we want.
We note the product code of Intuos Manga model has changed in teh official website. Before (at the launch) that was CTH480M, now this is CTH480S2. Are there a new version of the tablet? It's not the firt time that Wacom did it because Wacom made an update with the Intuos4 and changed the code product code and already added the number 2 too. On tne website, the end is S2, but on the eStore, it's always M.

Again on the french eStore, the franglais (like our website) is here. Charactéristiques : a new word was born between characters and caractéristiques. This word don't exist in french. In english the right translation [ caractéristiques ] is specifications.

A lot a bug in this updated website. If you choose the good tablet (the word « good » is a joke, but you can choose the Intuos Pro medium), almost all links of the submenu don't work…

A very important word disappeared in the webpage dedicated to the Intuos Pen model. Do you find it? It's easy, it's Pen. For all models, all titles are here (pen & touch small,  pen & touch medium). The Intuos Pen is a small size model without touch.

By the way if you look for specifications of Intuos family, we note tablet sizes are missing… Hopefully you can see it above under the icon on top left.

Big bloomer that nobody saw. For more one year. All pictures of Intuos range show a connected tablet by USB cable. But when this model is plugged, the left pale blue light should appear between expresskeys (the blue right light appears when you make a pressure with the Bamboo Pen on the active surface). Below pix used for ads and a personal pix (not us naked) in the real world Proof that the tablets was not connected when they shoot it.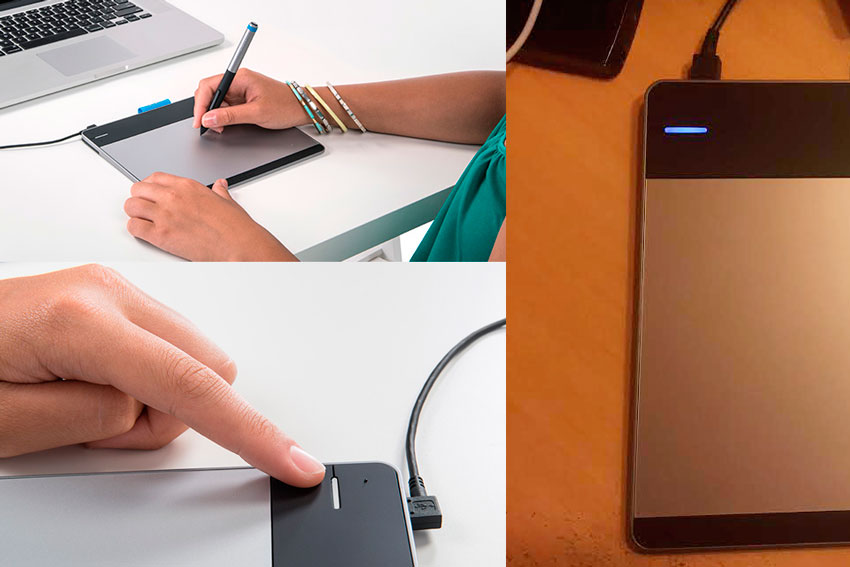 A last one for the last trip. Again in the Intuos Pen webpage in the official website. If you dowload the pictures used in gallery you learn with pleasure that the name of the tablet is… Intous Pen. Proverb of the month : « I love my job. I'm a Web conceptor. I'm a kickass and I f*ck your ass. »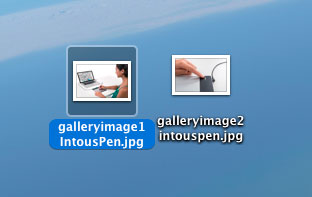 Rhonda rentre en milieu de semaine. Si on se fait griller par la chef, on sera interdit d'antenne pendant 1 mois. ;p