Meaning : FIBD of Angouleme. Angouleme is a french town and FIBD is the acronym for Festival International de Bandes Dessinée. This's the french comics show. Every year always at the end of January. This year the great price was for Otomo.
We see all pictures of mr Wacom on its Facebook page (when we write mr Wacom, it's not an official page). We saw all tablets were here. Except Cintiq 24HD and previousCintiq Companion, just because now Cintiq 27QHD and Cinitq Companion 2 replaced it.  The listing : Cintiq Companion 2, Cintiq 27QHD, Cintiq 22HD, Cintiq 13HD, Intuos Pro small, medium, Special Edition, Large et Intuos Pen/Pen&Touch small et medium.
Just look for the Wacom booth that was very cool (I masked people faces), with a lot of different contributors (a storyboarder from Marvel by example) and it talked not only about Photoshop and Painter but we saw Illustrator and TVPaint animation on iMac screen.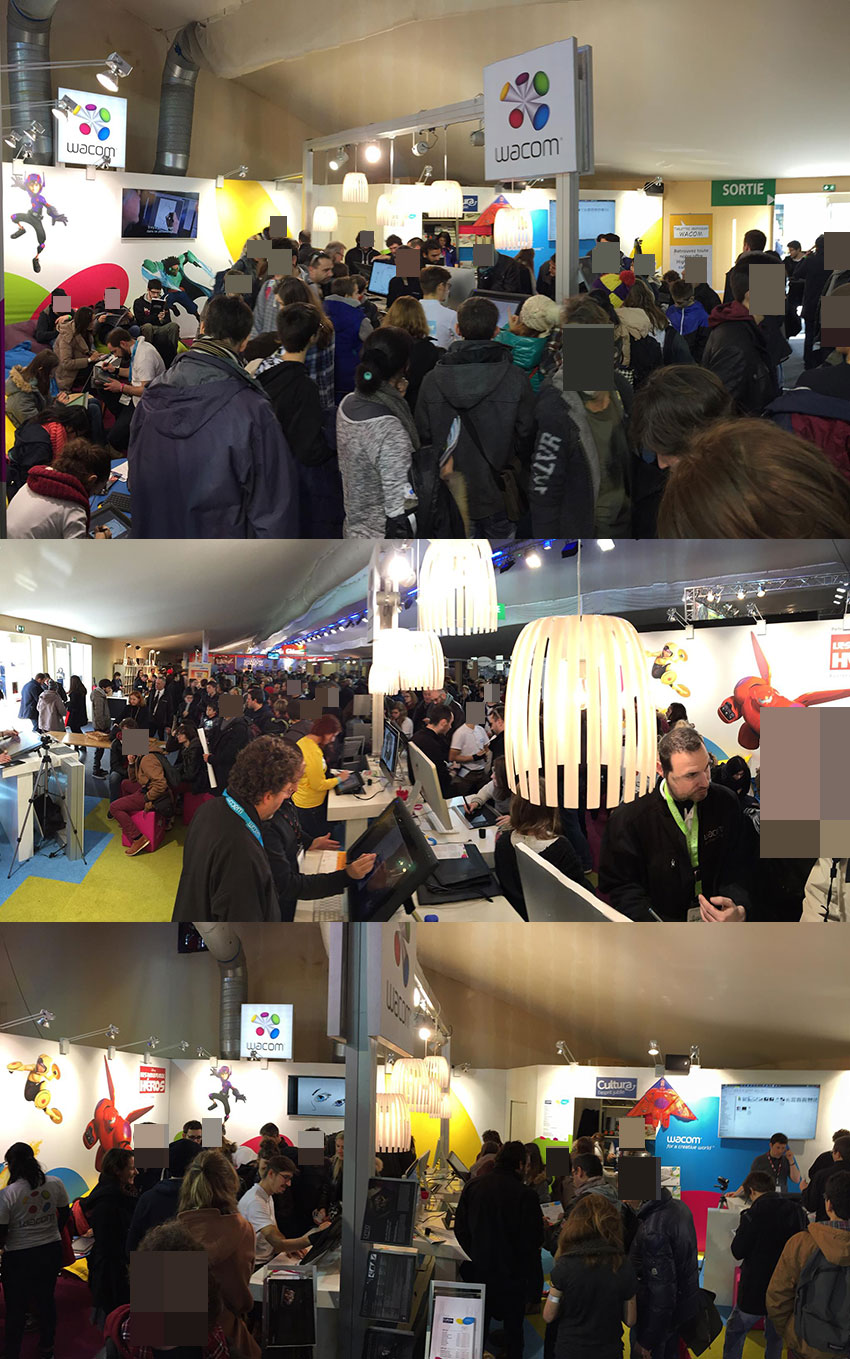 All Intuos Family in this pix below. Intuos P&T medium, small and Intuos Pro Small and Large. Best place to compare.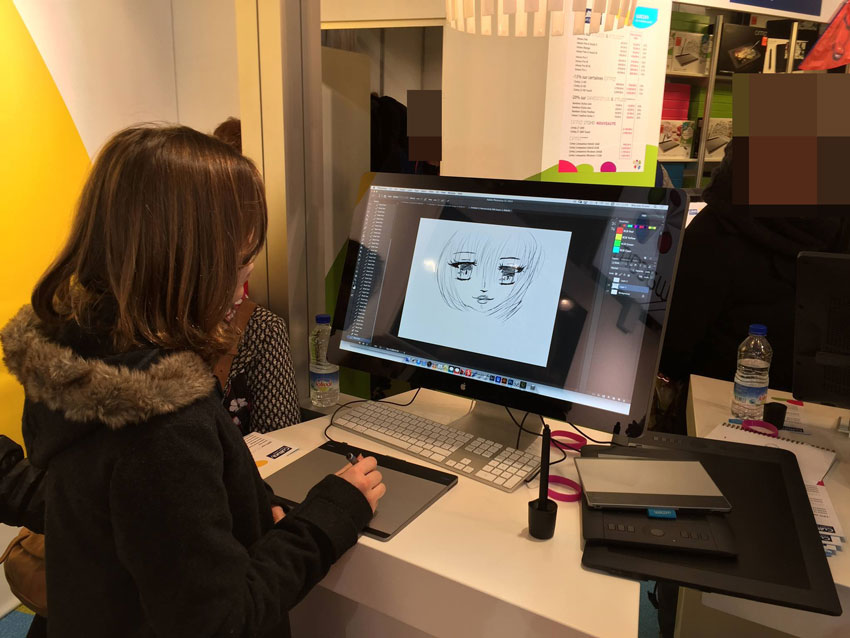 On this picture from this post we can see a beautiful Cintiq 22HD, an gorgeous Intuos Pro Special Edition and a… Just a guy from TVPaint (we like « since 1991« , it looks like marketing element for a brand of beer ).