All Cintiq Companion (Windows8 version and Hybrid version) and also Cintiq 13HD are sold with a stand. You can adjust your tablet in three ways. In fact… Four ways. We'll see that at the end of the post.
Below the face of our stand. It has almost the same size than the Cintiq Companion (the second picture below). In Cintiq's back you can see two slots. You hang your stand to theses slots.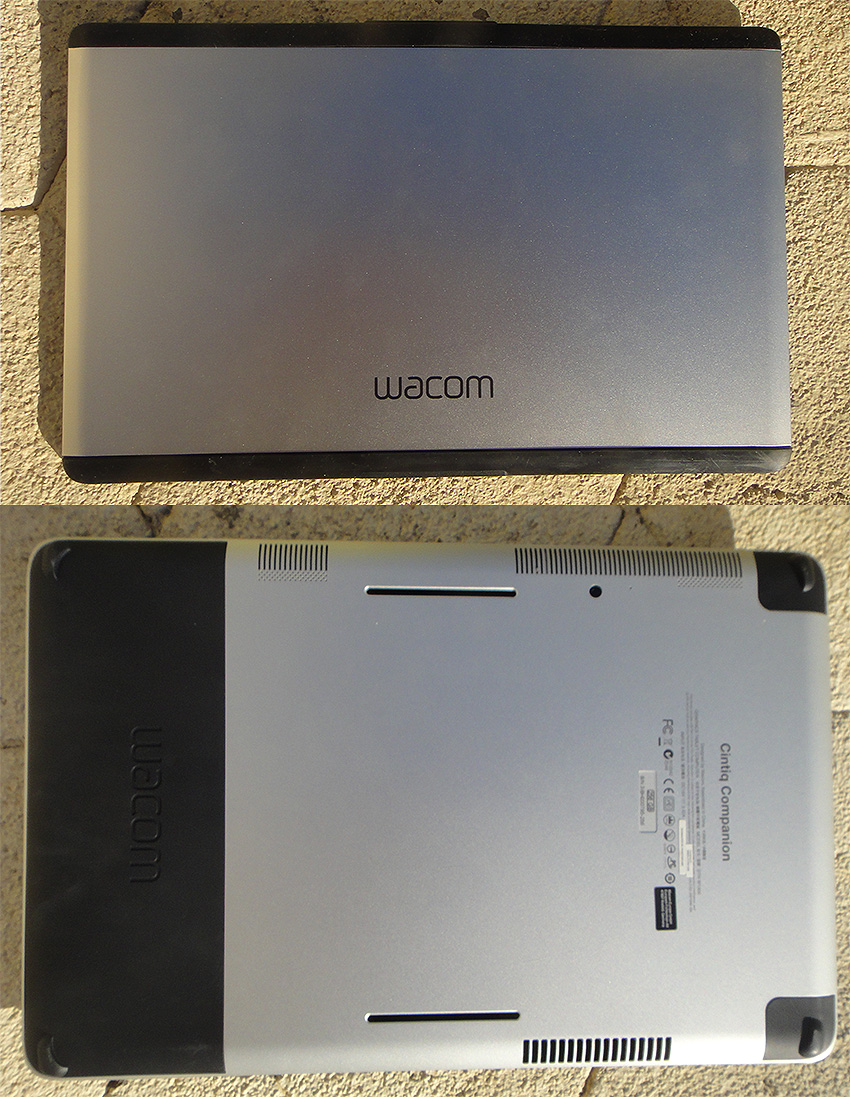 You can see the stand is not very thick. You can already see the three parts of stand. The product is very light and well cast. Very hard plastic.

Let's put stand on table. It's easy to do (in fact not really easy the fist time). You need just to hang the stand to the first slot of your Cintiq. Verify, of course, if you want Touch Ring | Expresskeys on your left /right. Cintiq Companion by default use rotation for the display. Use switch in Cintiq's side to block rotation. After first part of your stand stocked to your Cintiq's back you just need to move the second tablet's slot to one of three levels. First time is not easy because stand get out if you don't do the right move. After you become a big chief.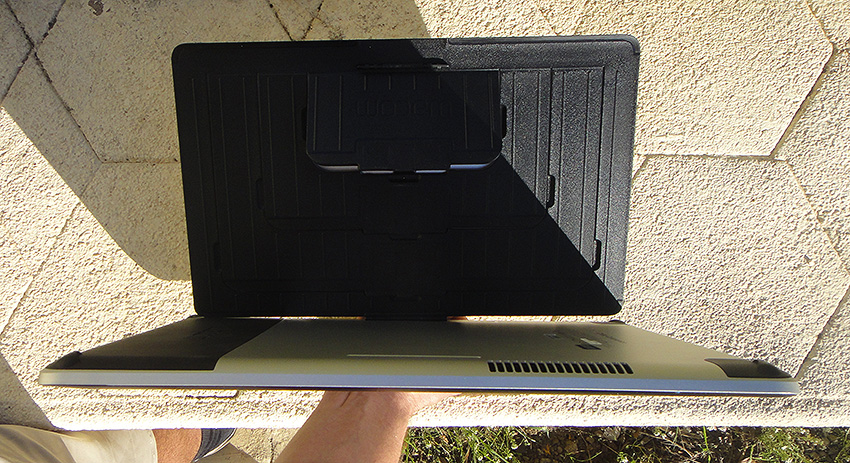 Here are the three levels to adjust your Cintiq on the stand. Cool idea. More stand is hight more Cintiq Companion is positioned vertically.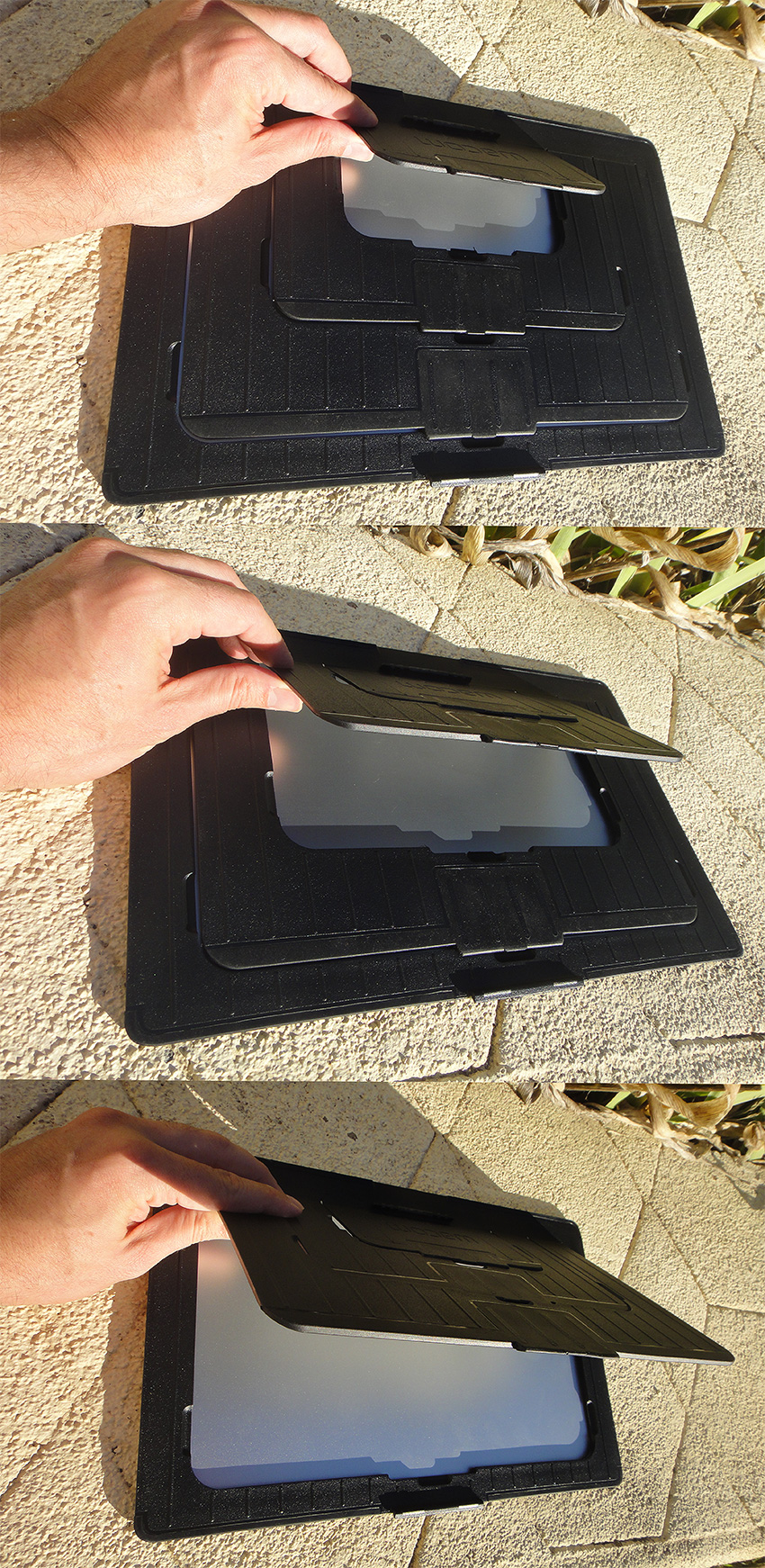 If you look at your tablet and stand aside…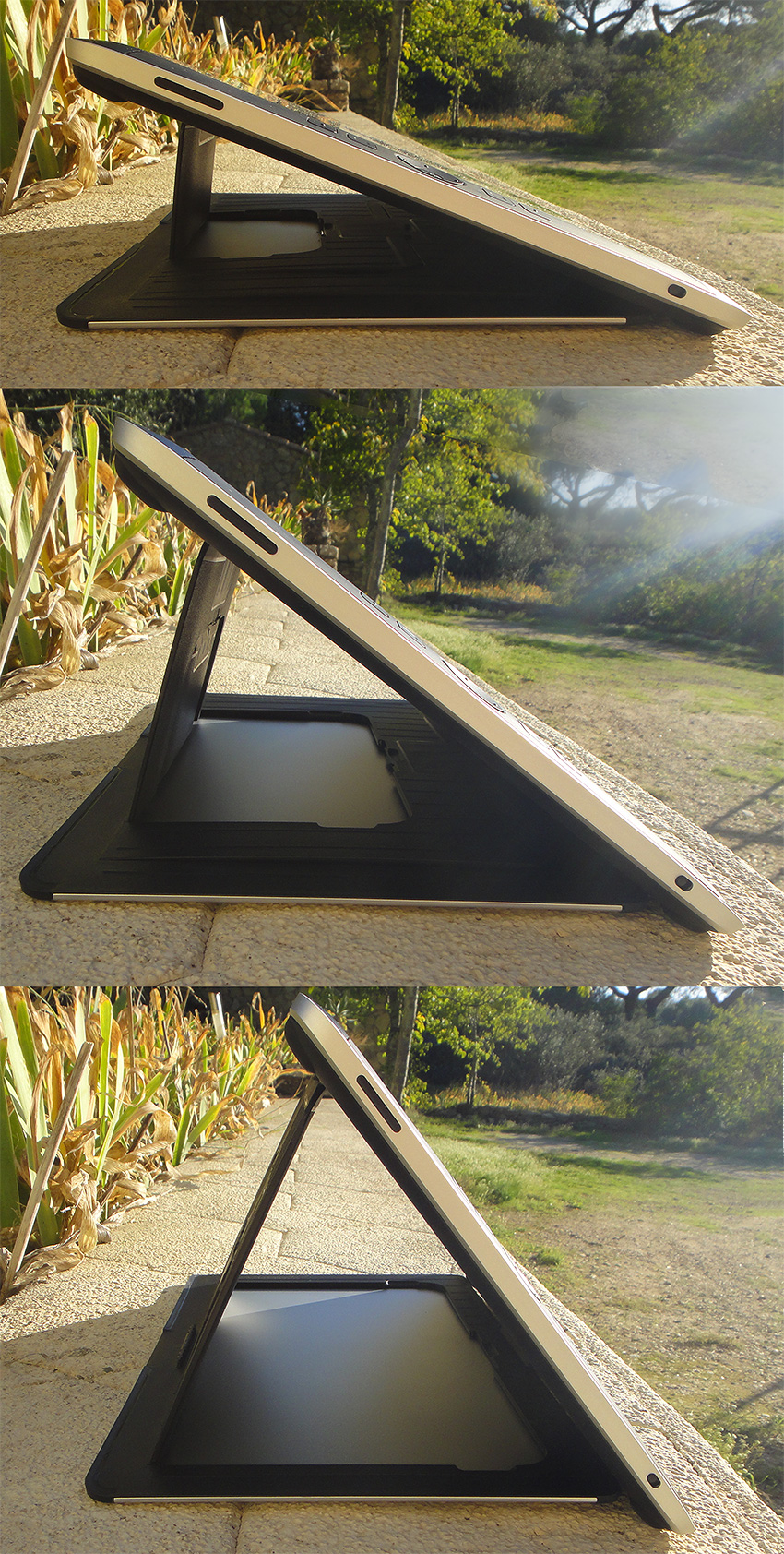 When you see ads or videos Cintiq Companion is always showed in a high position but to really work you have to choose a low position. High position is just good to watch your screen but not for drawing, working and use your Pro Pen.
Choose low position like this because you're hard worker.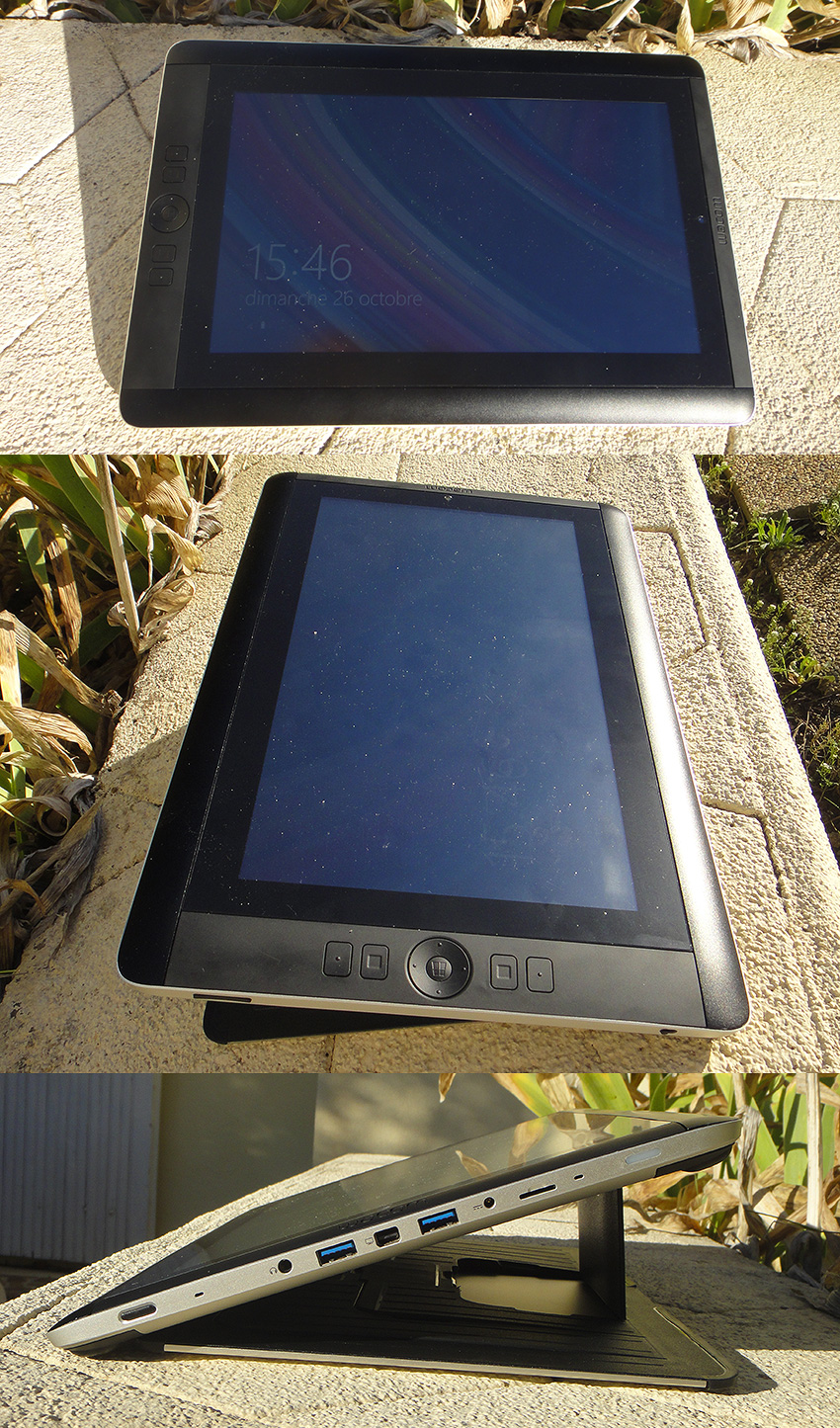 To see video, navigate internet and look Jenny Lawrence pictures, choose vertical position.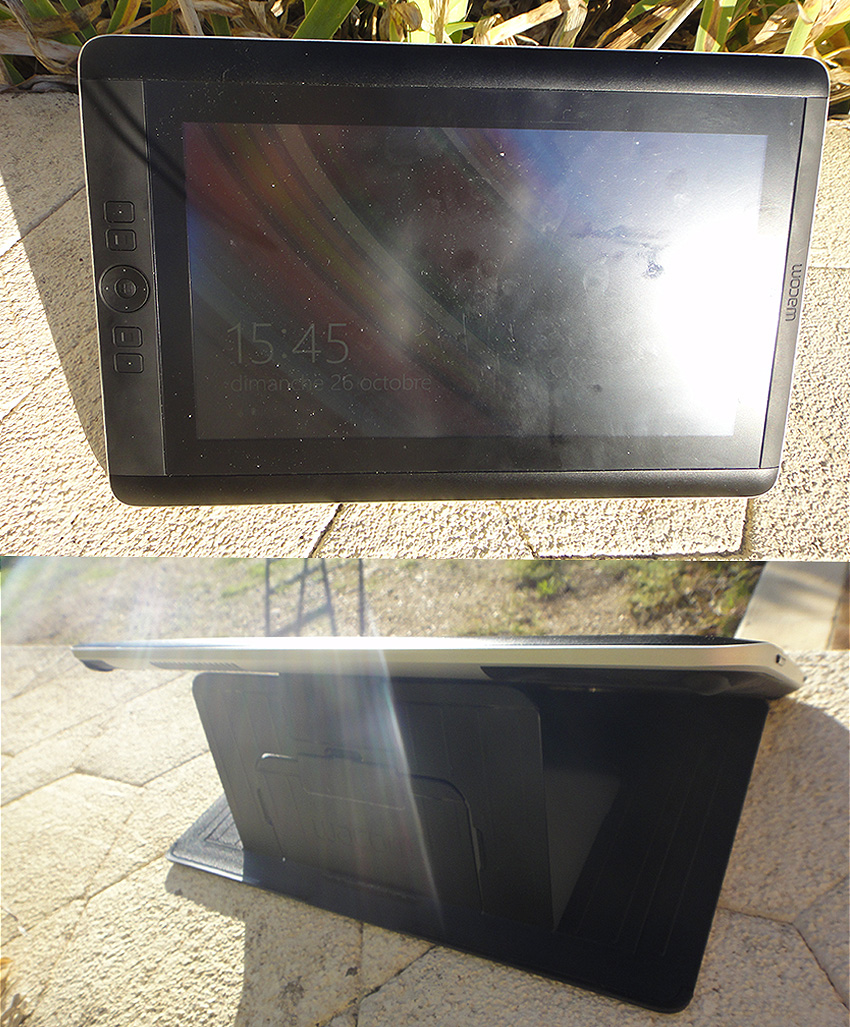 The second level between low and high position is note very usefull.
The fourth way is to put your stand… Flat. Indeed you can choose a horizontal position for your Cintiq and your stand. You can easily hang a slot to your tablet in that way. So your very expansive Cintiq Companion don't touch the table. The stand below in that picture is really invisible.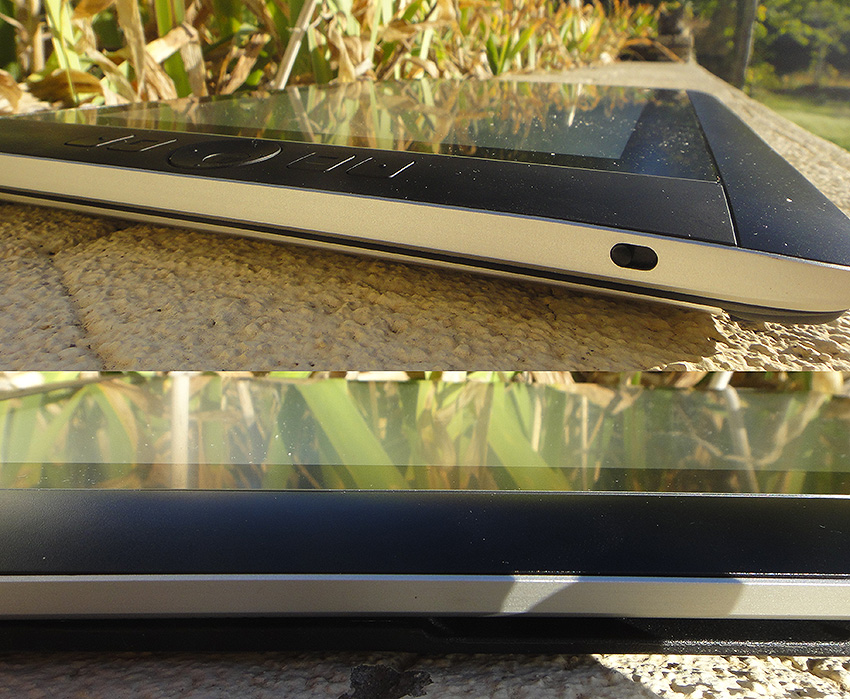 Yes, we love take pictures outside. It changes dark 3D pictures with big black blackground 🙂