Wacom launched last week (friday but the last driver already revealed the cloud twoo weeks ago) all its cloud services. Names used are Cloud (sometimes word is different), Dropzone and Control Room. We alredy talked about that (french link). The page dedicated to the Wacom Cloud is here (you can also click on the pix below to access).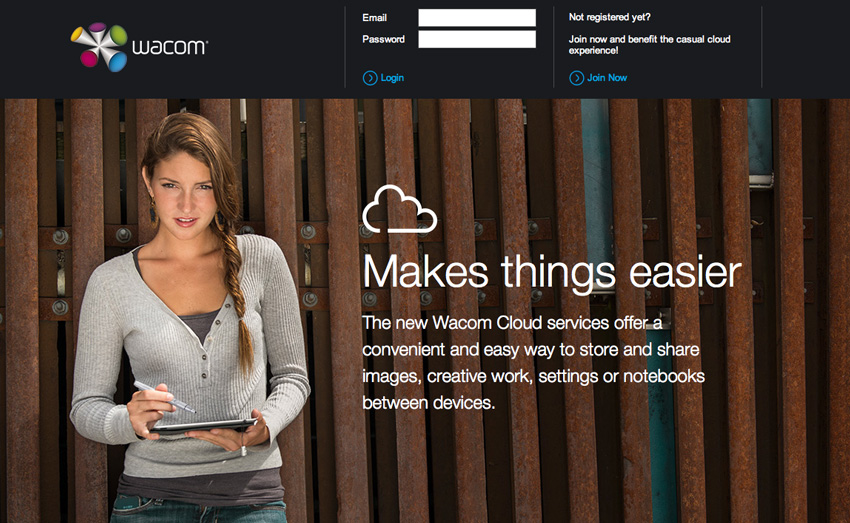 We already talk about Dropzone -zzz again (french link) (funny they make the translation in french, zone de dépôt ). You can download app only for iPad (not yet for iPhone?) from ITS here (free) and you can get software for desktop on the page of  Wacom Cloud.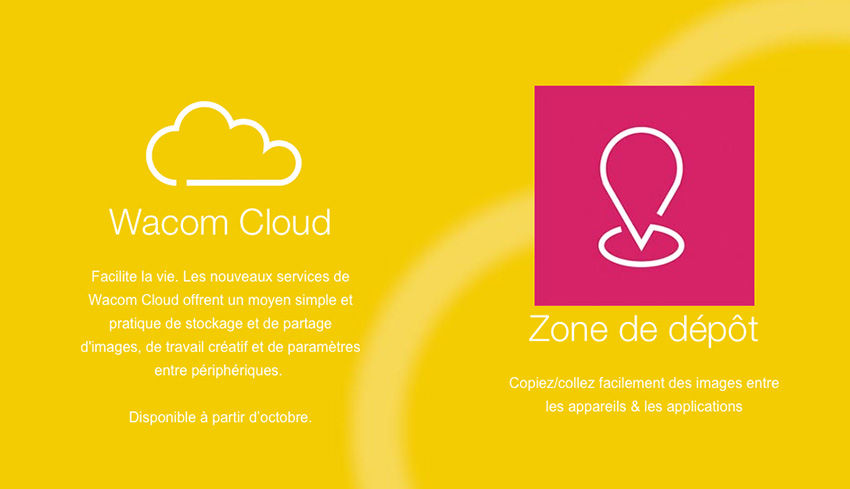 Control Room is also here, but nothing new because Control Room is the name for the bundle – last Driver (6.3.10w2) and Wacom Desktop Center with new buttons save and restore your setting on the cloud, (we already wrote a post about in french but we'll make a translation (french link). We'll also talk about troubles about touch and the story of Help manual)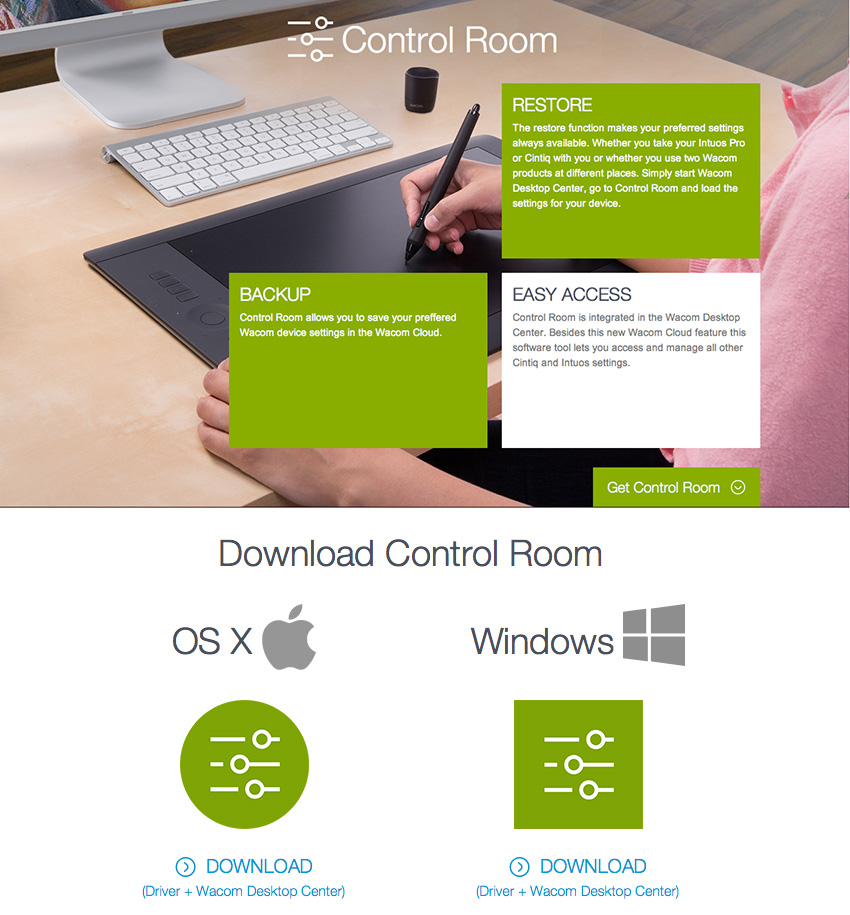 How does Dropzone work on Mac?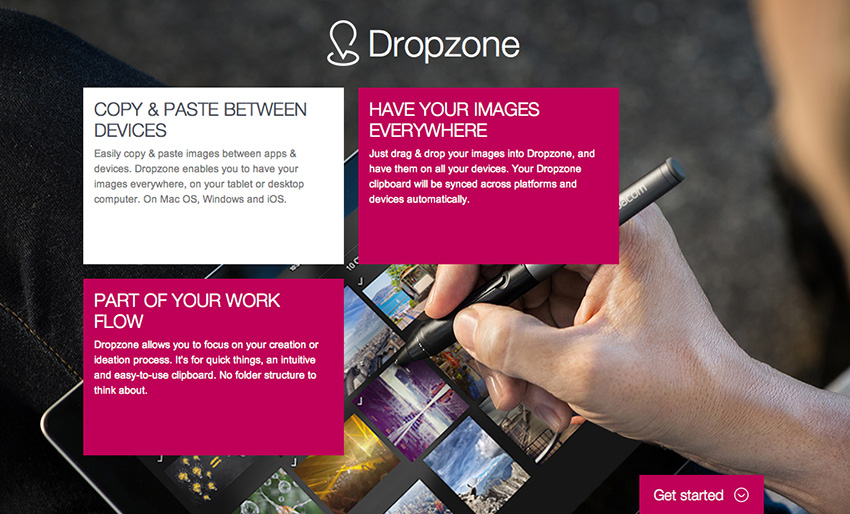 It's easy. After downloading you launch application (you'll see you can choice in presets if you want launch's Dropzone when computer starts ) and you have just to clik and drag your pictures in Dropzone's windows (only extension for pix,  JPG, PNG, etc.., no PSD). Sorry, our screenshost are in french but we know you are smart. You'll easily understand. When you open the soft for the first time you have a lot of pix to explain the same thing. Click and drag, share, anywhere, anytime, bla bla bla…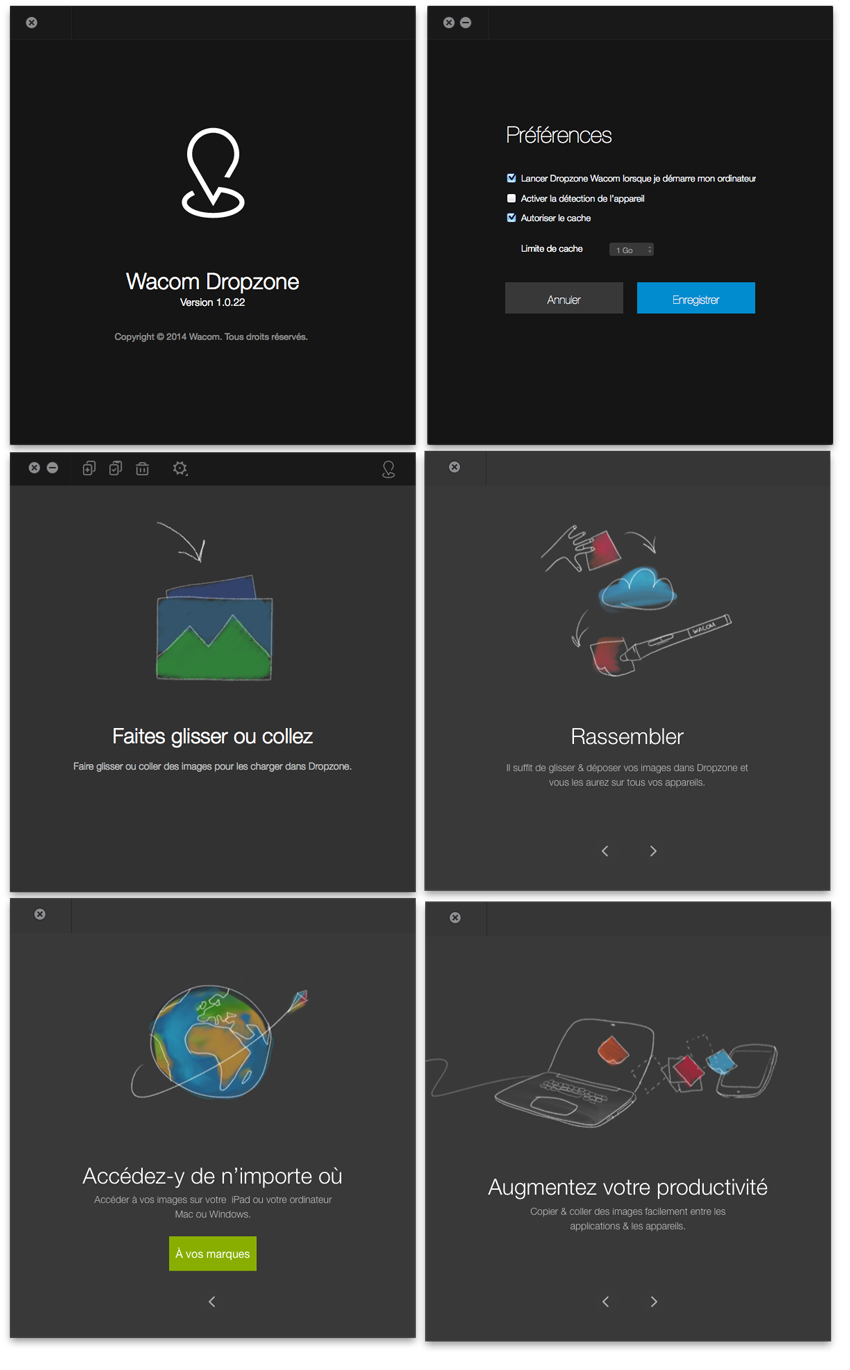 At the top of the window you see small icons : you can duplicate, select and erase your pictures. In presets popup you can manage all your pens and access to your account in a webpage. You can use 2 gigasoctets for stocking your drawings of dressed Jennifer Lawrence (I know you are a big fan and you are upset – by the way we don't verify if Hunger games porn version exist – Oooops we re' remembering we are french ! Where is the problem with Jenny?) You can also see the associated softs to your cloud… Bamboo Paper and… Bamboo Paper… For us. Sorry but we have an old iPad without bluetooth 4.0 and we can't use the Bamboo fine line or the new Intuos Creative Stylus 2.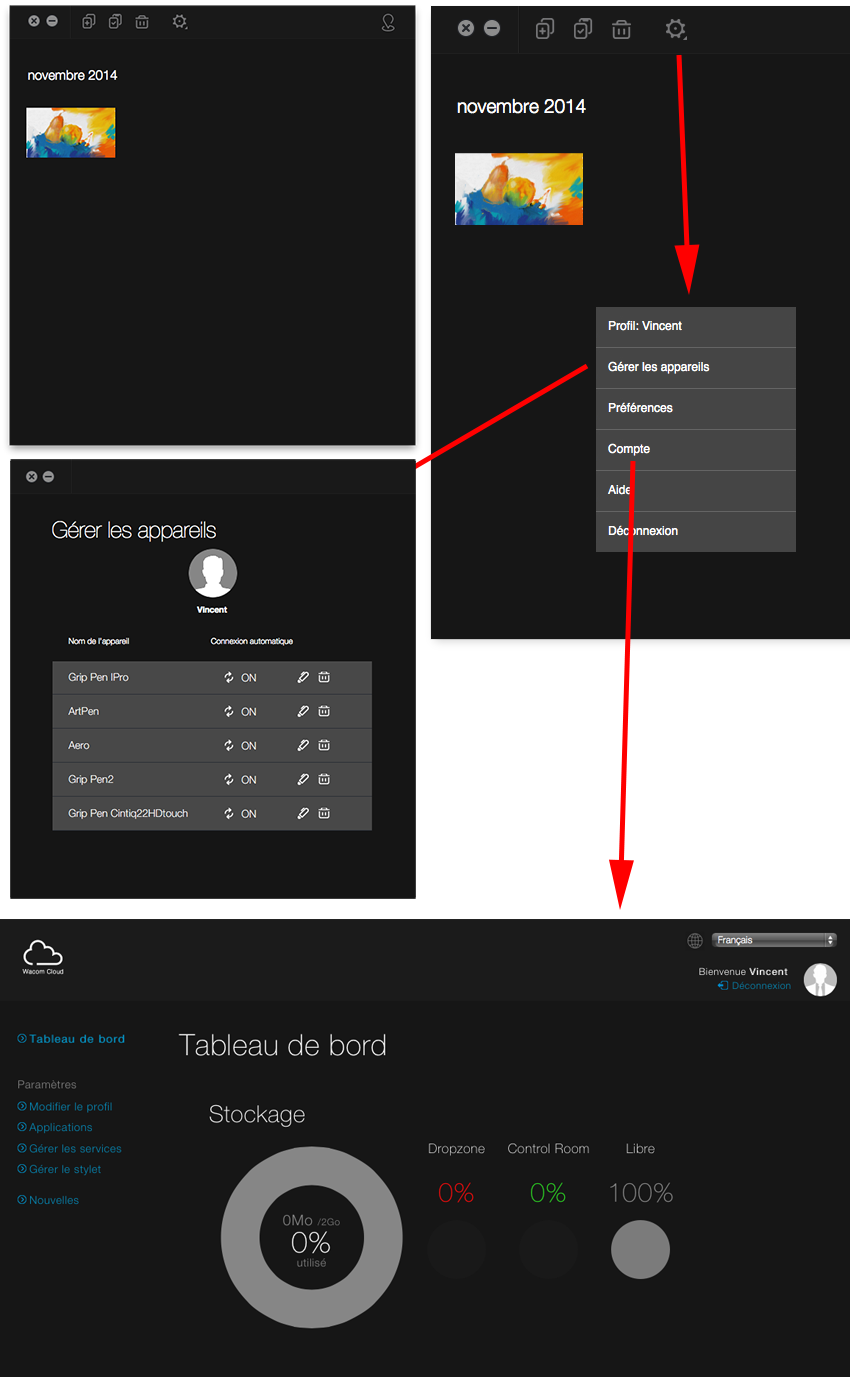 Warning : no help if you click on Help link.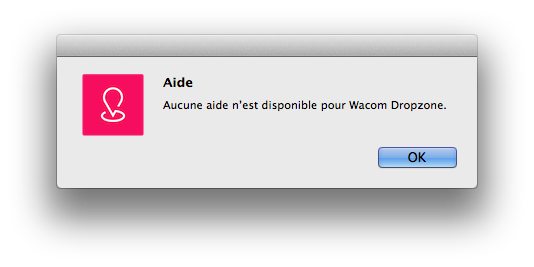 Last words of our part for the new Cloud services by Wacom. It's really really really very easy to use. Even Jenny can understand. This the truth.