You want a Cintiq Companion and Corel Painter X3  [Painter 13]? Wacom eStore offers you 200$ but you have to pay $2999 for that. Link to Wacom eStore.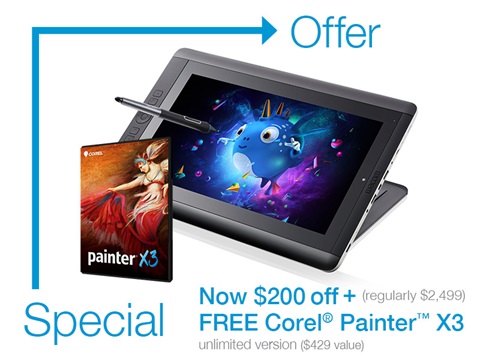 .
In France we have another bundles with Cintiq Companion. Don't laugh. You have a Cintiq Companion with a… DVB-T Receiver to watch Mondial Soccer. It's not a joke.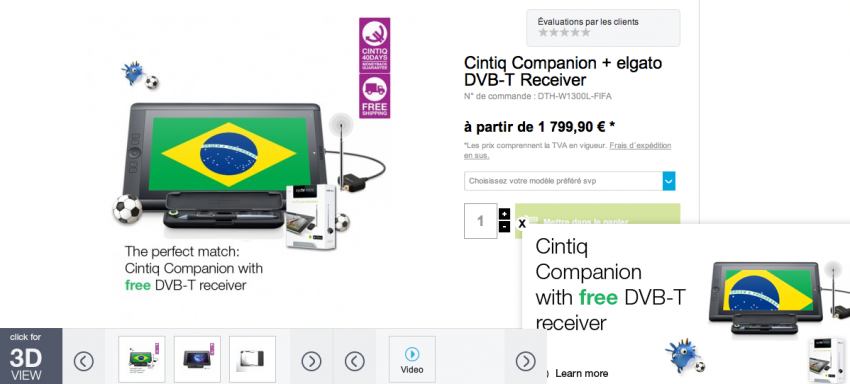 For 1250€ you have a Cintiq Companion Hybrid 32G with TVPaint animation 10.5 nomad version (french soft for 2D animation). You can buy it on TvPaint Website.