We don't see it but since end of march/early april,  Autodesk released a new version of SketchBook with SketchBook Pro 2015 for Business. In Autodesk website, we can read « for enterprise » and not « for business » (it's not the same thing. We are fussy). SketchBook Pro 6 is always here (for small business or kiddies?). No advertising by Autodesk for this launch. It remind us the darkest hours of SketchBook Designer. We discovered that a previous version existed and was called SketchBook Pro 2014 for Business. If we look the price, we have a light syndrome of SketchBook Designer (that soft was very very expansive) : 210$ (it's 59$  SketchBook Pro 6).
No free trial to download. Only the one for Pro 6 is in Autodesk website. But you can pay for update from Pro 6 to Pro 2015… (link Autodesk).
SketchBook Pro 2015 's Icon scares. Very original.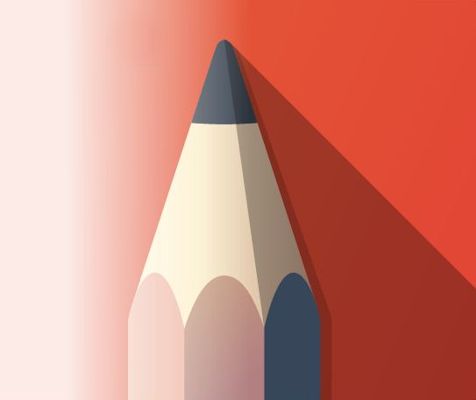 Which new features in this update 2015 ? It's easy, go to this page > http://www.autodesk.com/products/sketchbook-pro/features/all/list-view. But we love copy
> Flipbook animation toolset
Create simple flipbook-style animation based on Grease Pencil technology from Maya 3D animation, modeling, simulation, rendering, and compositing software.
The new flipbook animation toolset enables you to create flipbooks with standard film resolutions, use timeline controls, and view frame groups with onion skinning—all within the intuitive SketchBook Pro interface.
>Perspective tool
Draw perfect lines and take the guesswork out of plotting 1-point, 2-point, 3-point, or fisheye perspectives.
Whether you're dropping down a base grid or sketching 3D objects, the Perspective tool enables you to worry less about creating perfect lines, so you can focus more on your artwork.
You can make a little flipbook and draw with help of perpective lines (like Corel Painter). You can use vanishing points and also draw with a fisheye effect. Look that video.