You will love to learn french? Let's begin with reading the test Expert of the graphic tablet Intuos Pro in our french website Wacometmapomme. Our tests about Wacom product are the best in the World. We tested tablets for three or six month. We wrote his page with love about this Intuos Pro (new name for the professional range) that is the same tablet of the previous model but more beautiful.
Some pix chosen in the test if you are curious. Click on pix to go to this test.
For that test Expert, we ask to Vince to do it, because he can write an entire book about nothing. And there is nothing new about that model except design and form factor. It was a good idea because even there is nothing to write Vince can write original things. Vince's CV : demonstrator for Wacom since 2000, Expert Wacom in France since 2007 (I didn't remember the right year), work in Apple Expo in Paris from 2000 to the end (Wacom booth, Nik Software/multimedia before Goole, Nikon,…), work for Wacom to the Adobe Roadshow CS5, bla bla bla…
Below some pix from the test. You can click on it to go to this best test about new Intuos Pro Medium 2013. That talks about all : unboxing, packaging, difference between IPro and I5, specification, number, range, prices, grip pen'nibs, driver, multitouch, usb cable, kit wireless, dust, scratches, Rouch Ring, Expresskeys, Express View,… After reading this test, you'll have a headache.
Same packaging with previous model Intuos5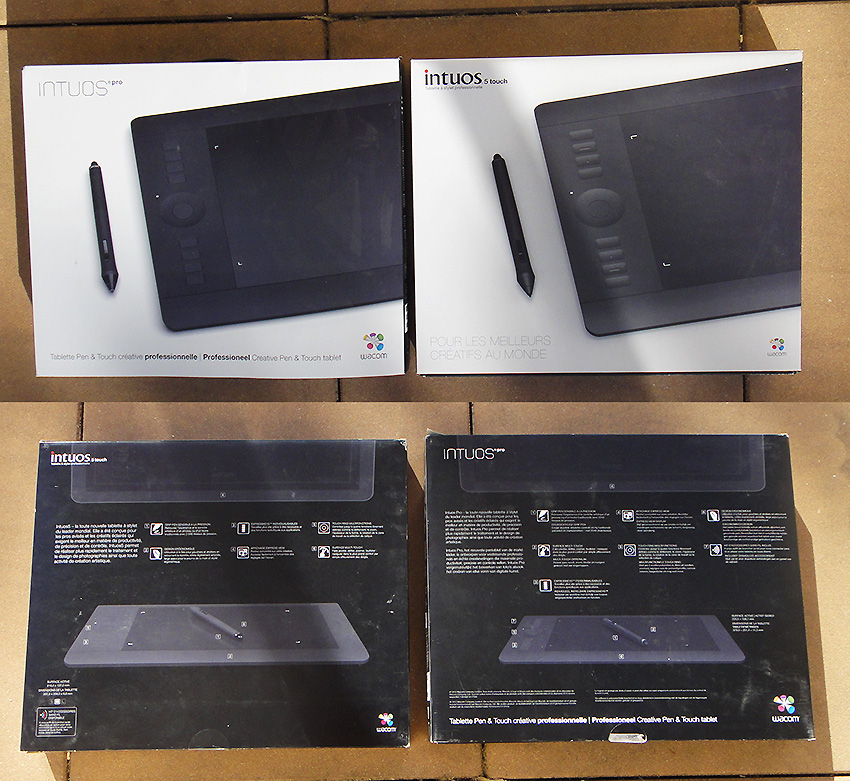 Difference between true and 3D picture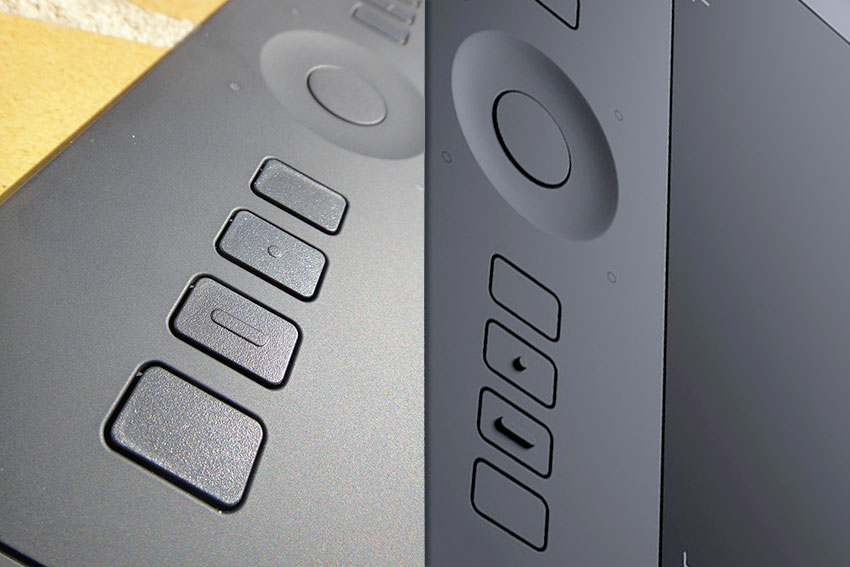 Intuos Pro & Intuos5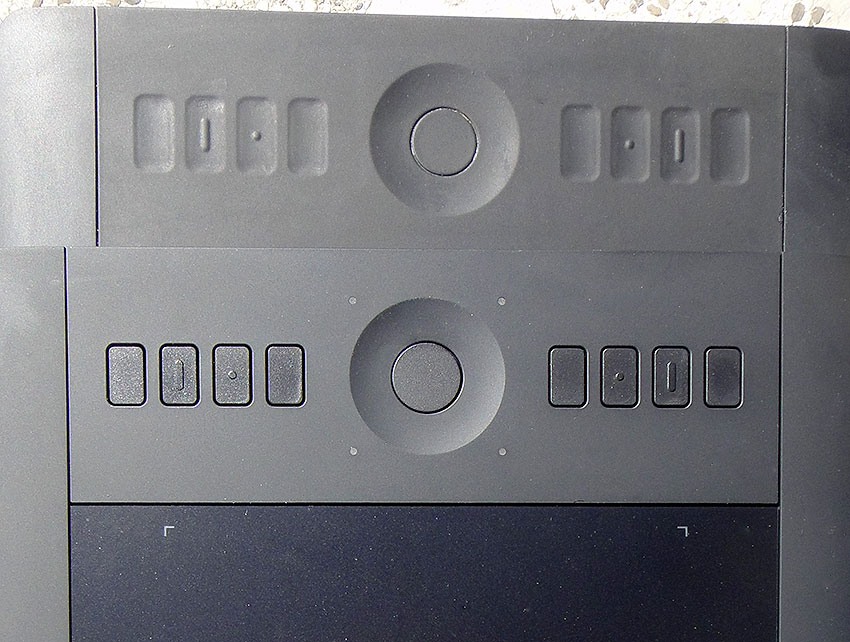 Dust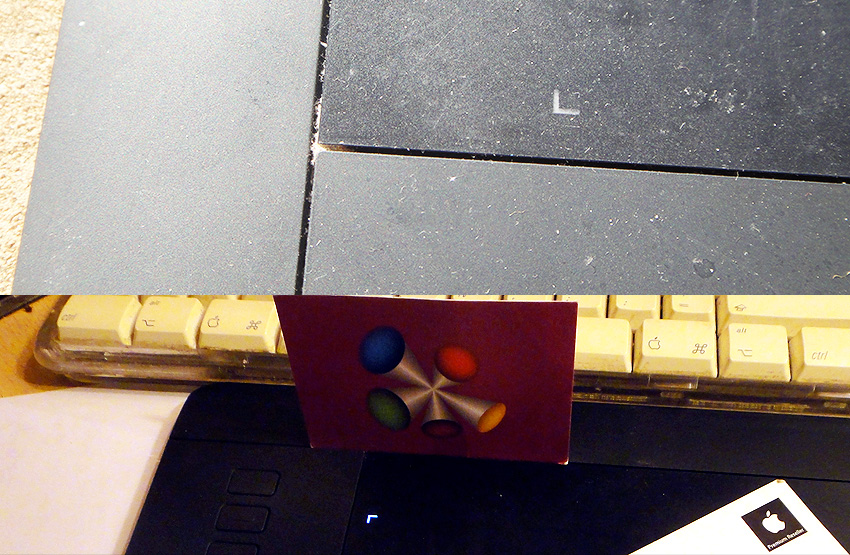 Micro scratches

Kit Wireless is given with Intuos Pro. You had to pay it (40$) with Intuos5  model.