Hello, I'm the Ninja Capseur. I'm the one of the team who realize beautiful caps. I choose for you a single video from Buy.TV with a very cute girl in blue dress. She wants to know what is the new Bamboo Pen & Touch 2009 (in fact that is the Bamboo Touch but not Bamboo Pen&Touch). I will talk only about her. And not the other woman, because… Because.
She's on the right side. She's really cute. I don't know her name. Really beautiful hairs :/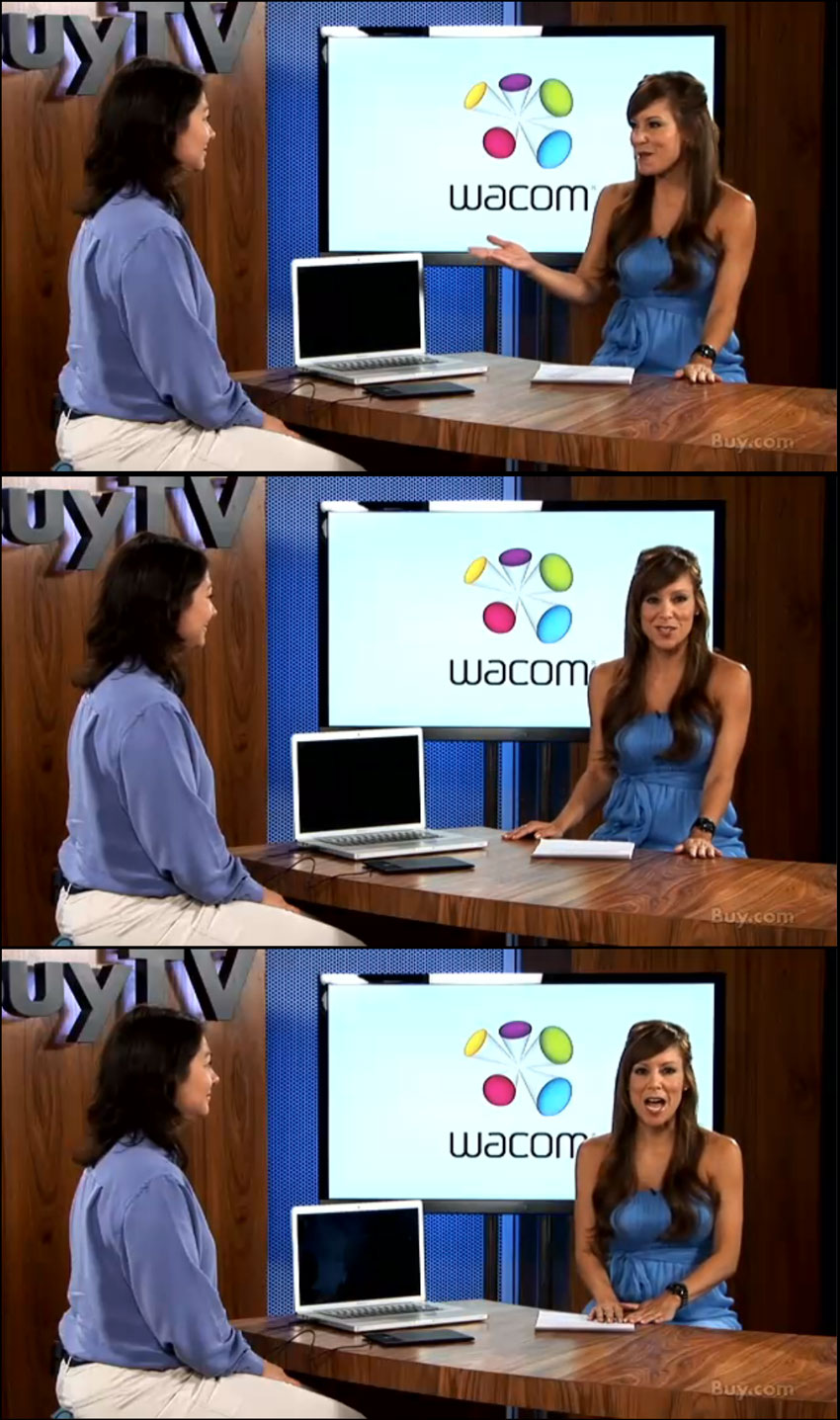 Caps series I love. I don't understand what she wants to say (I don't speak english) but I wonder… Wonder Woman! Ho, it's huge!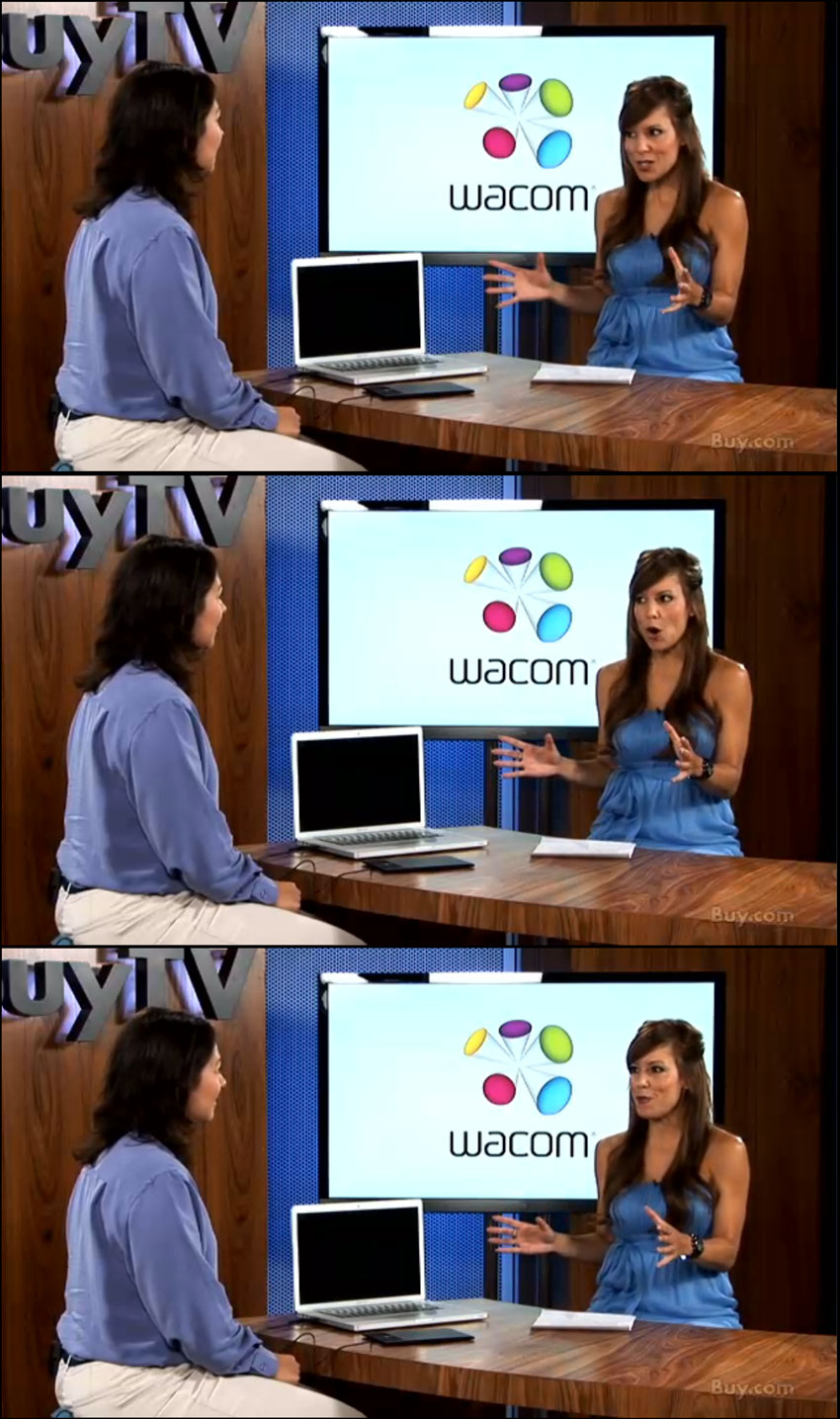 She begins to touch the tablet. I like this moment because  she looks sweet.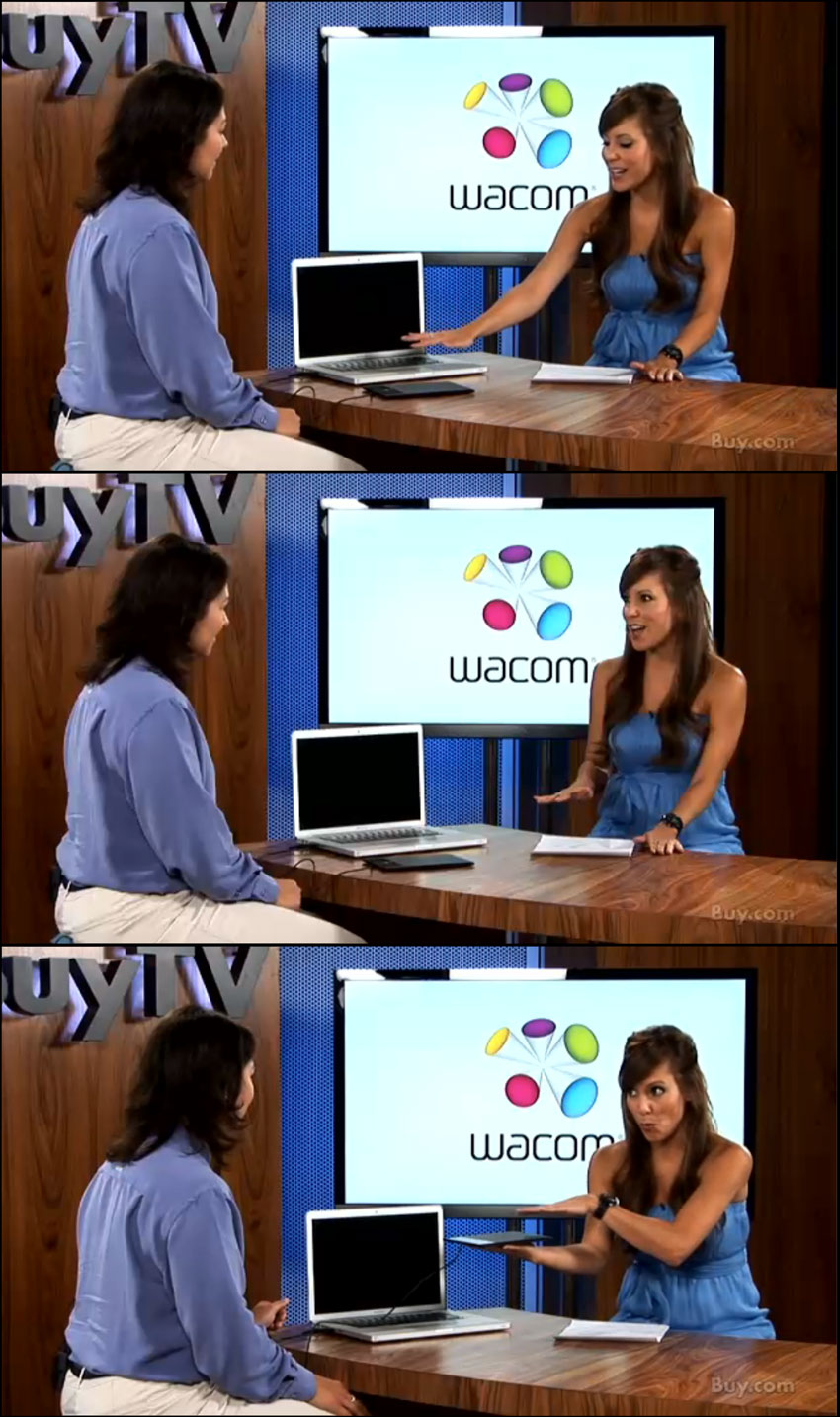 In that pix above, it's  like « Walk like an Egyptian ». I also love Bangles's lead singer. She's cute. I made a lots of caps of her.
I love this pix because she's really sweet with the Bamboo Touch. Really great moment of tenderness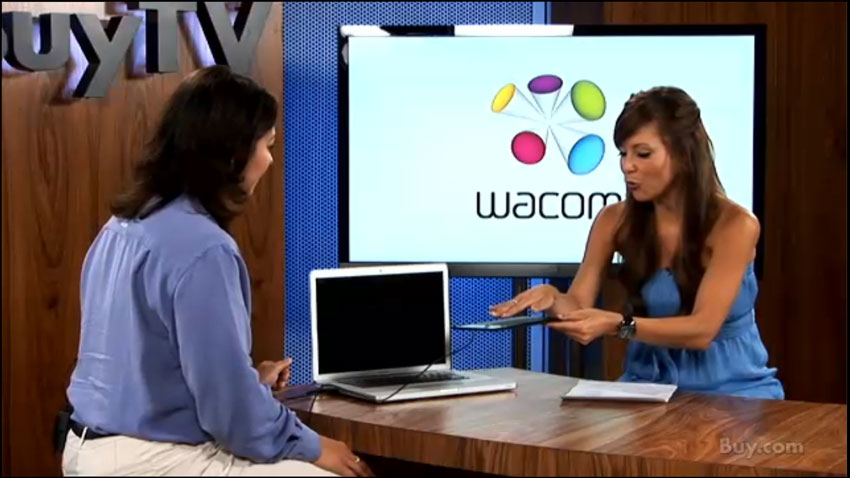 Behind, we see Bamboo Touch, and not Bamboo Pen&Touch in the website.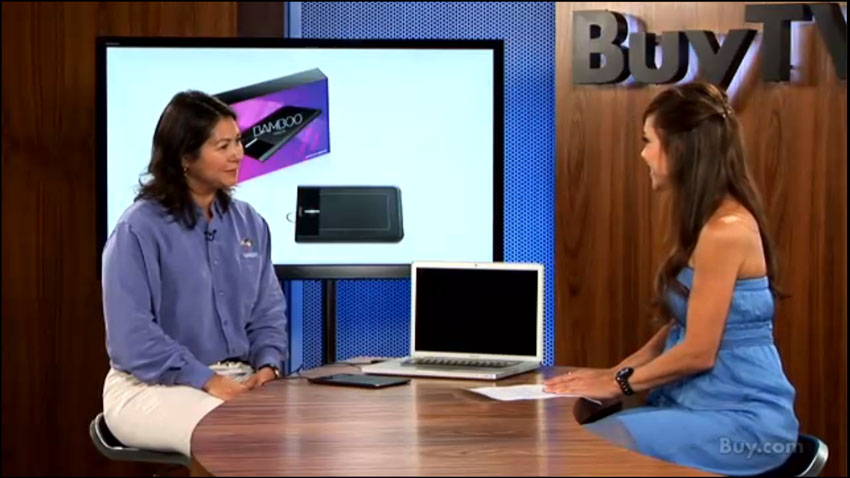 It's over. Next time for an new serie of caps. 🙂