The last update of Photoshop CC brings a new feature which is a tree generator. Vince wrote a good  post about that. We give you the french link because we don't make any translation (too long and the pix are with french text). But we can give you a summary for every pix. Tree generator is a new plugin ( the developer  has not finishes his plugin but the baby was shown in the last update).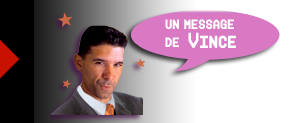 Go Fill, choose Scripted Patterns option at the bottom of the Fill dialog box, Tree. A new popup window appears with tree generator.
You see a good library of trees. You can choose leafs, light, leaf color, trank, branch and modifi them with slides and checkboxes. You can see  the tree in 3D and in 2D. You can change the tree trank by slide (Disposition) or by checkbox Formes aléatoires.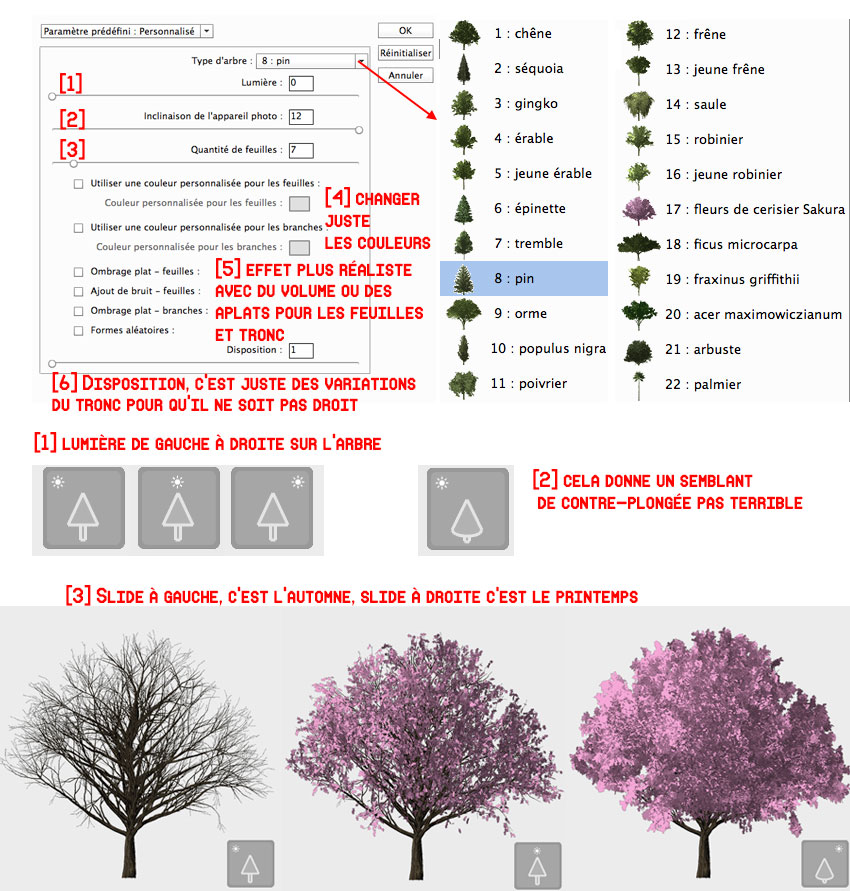 Focus in trees library. You can pick the silhouettes, go folder Presets/Deco/Tree and open PNG to create your brushes. Don't try to modify Tree.jsx. We know the developer, Daichi Ito d'Adobe. 私たちはあなたを信じている, Daichi Ito.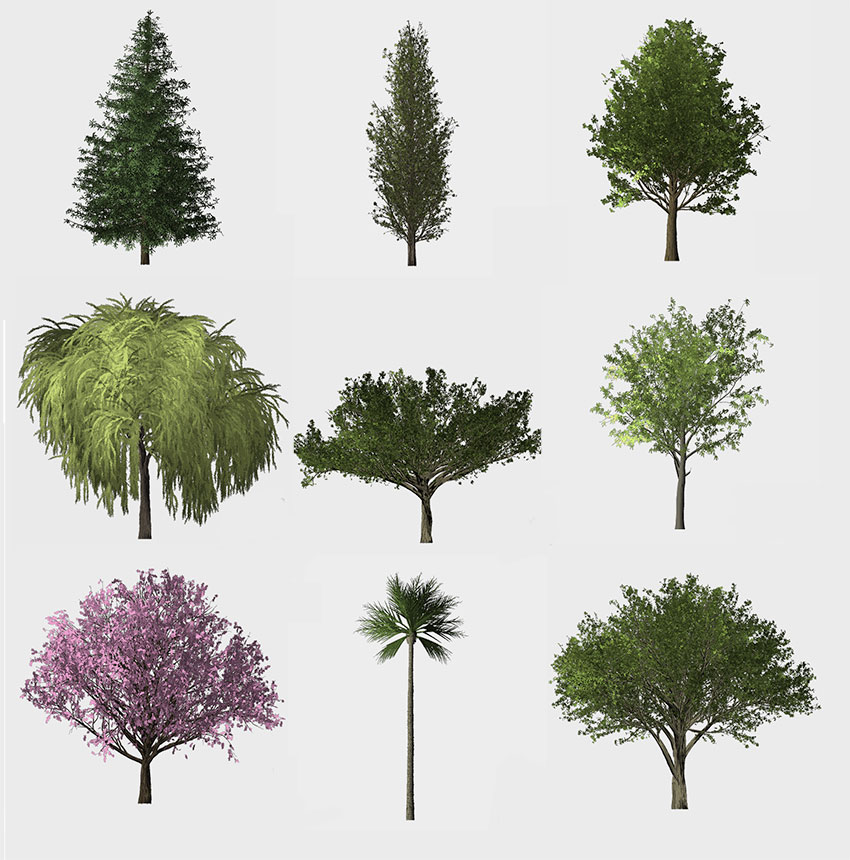 You can change leafs color with a Color Picker. But this is not Photoshop's Color Picker, but that is that of Apple Os.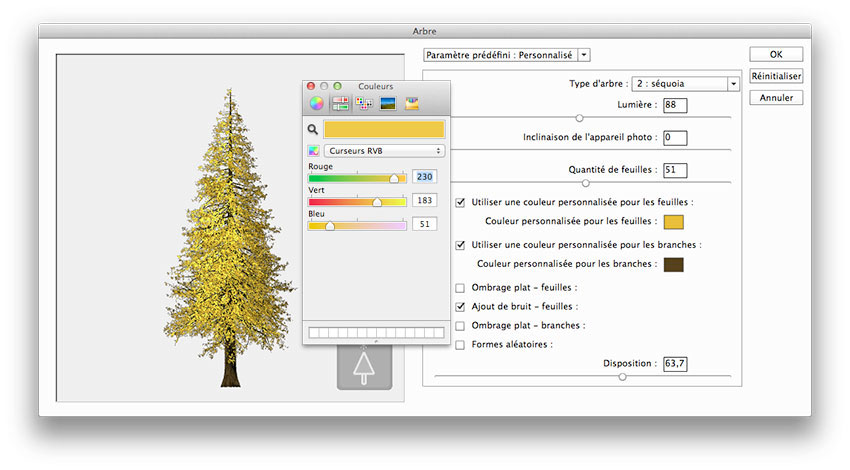 Test of a little forest and difference between 2D and 3D.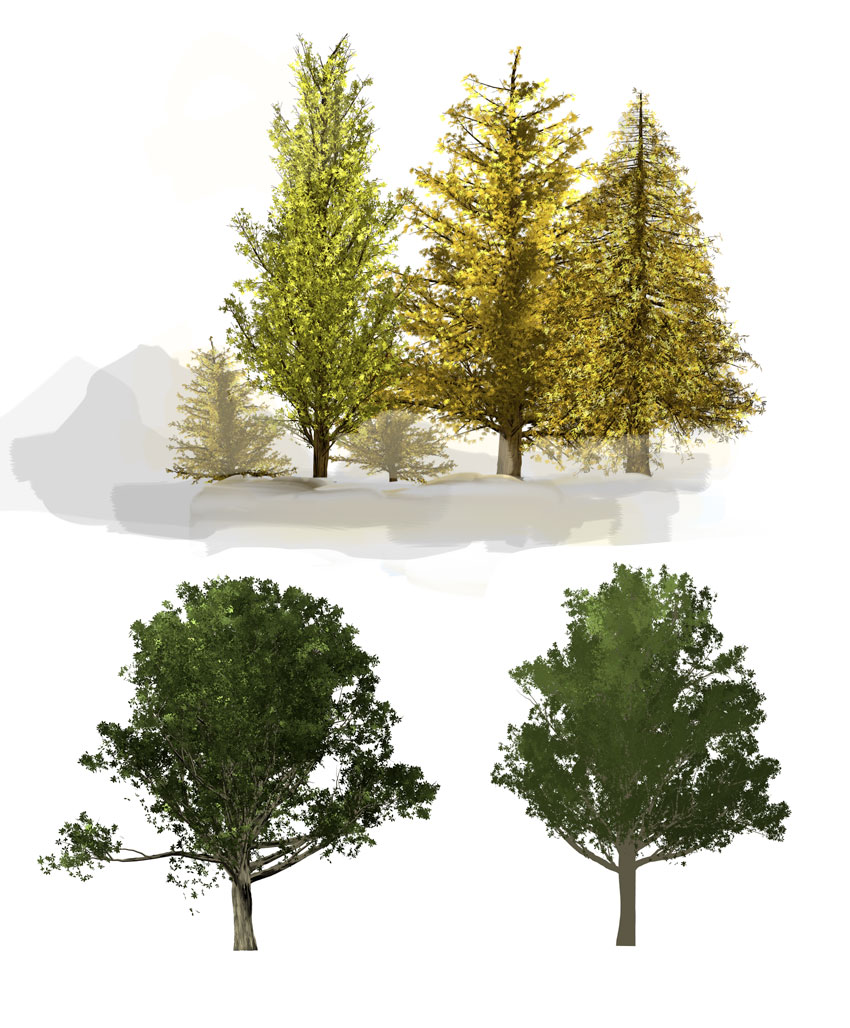 In the pix below we made tests with a shape layer and we can see a lot of error and bugs if you draw a lign or if you tranform a text in shape (you have more explications in the french link)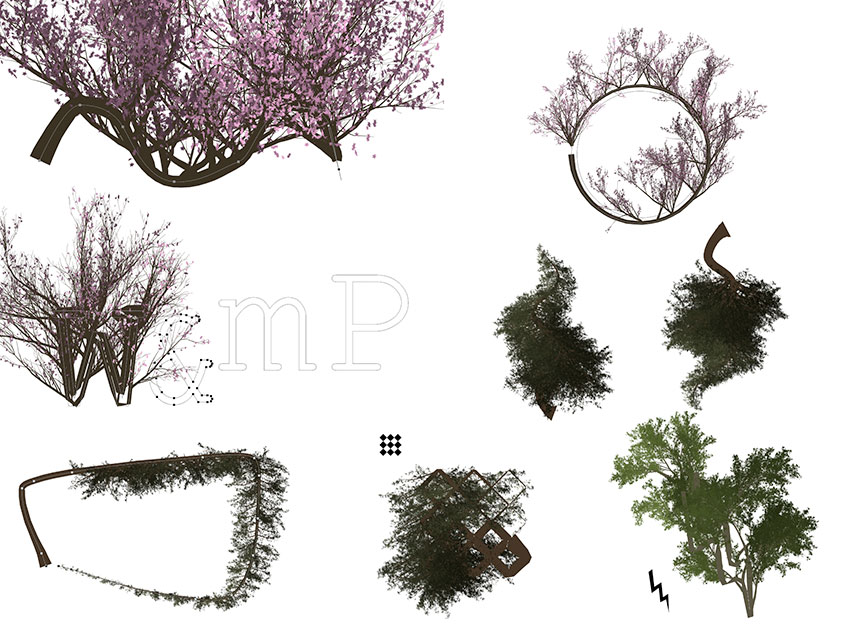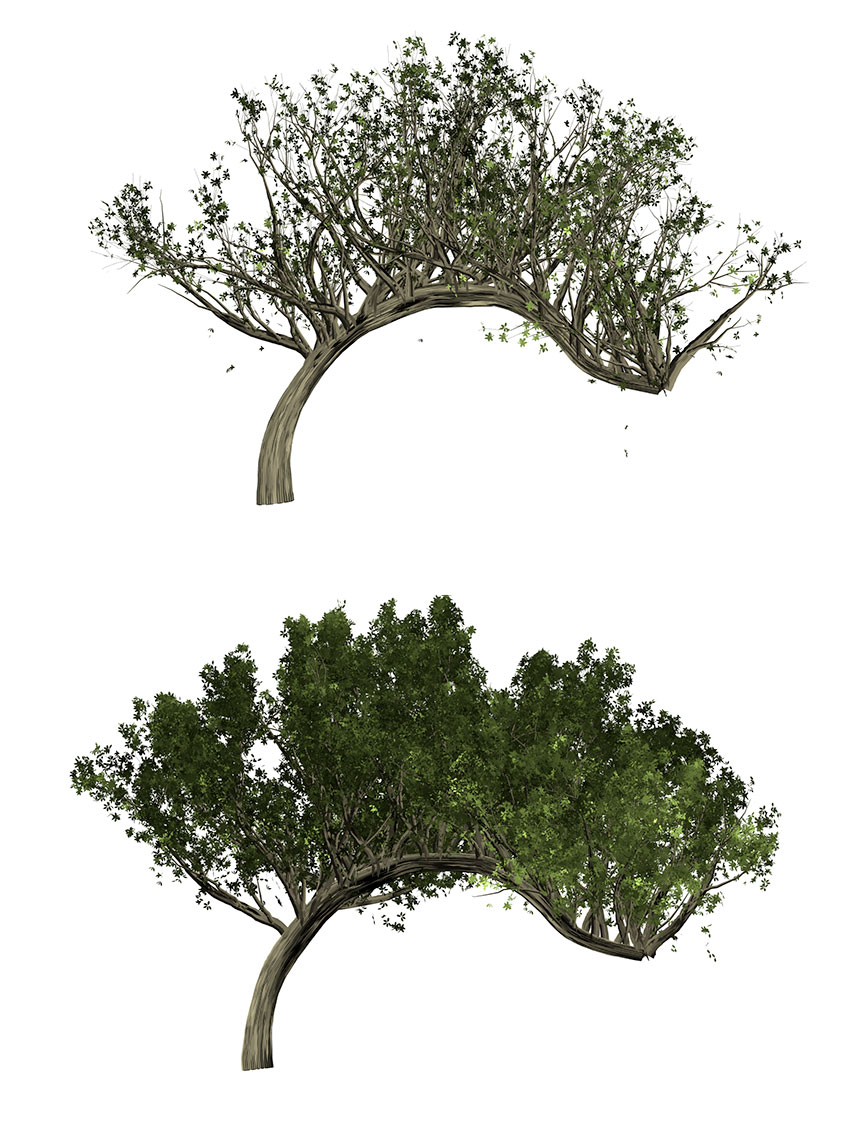 Why is that tree generator  appeared in Photoshop? We give explication… In the french link. But remember, an Adobe guy had already made a tutorial with  the plugin Ivy Generator.
We think Adobe will bring new libraries and new 3D modules to create 3D objects in Photoshop to have a better and faster 3D rendering, because you can play to Candy Crush without bonus  all night if you want to wait for the end of 3D rendering with imported 3D object  (.obj) in Photoshop CC.