Three years ago we talked about Photoshop Brushes viewer like  ABR view ( application coded with Java). Three days after, here's another soft. This one is called  Brush Pilot. Very cool. You can download a demo or buy it (25$).
This soft is cool  because you opens it and it recognizes all folders with .abr files inside (info for noobs : abr is extension's name for a set of Photoshop brushes). You can see your collection in left sidebar. Of course, you see only the image. No information about setting of  Grip Pen (opacity & pressure). We can automatically install ours .abr among ours brush collections in Photoshop.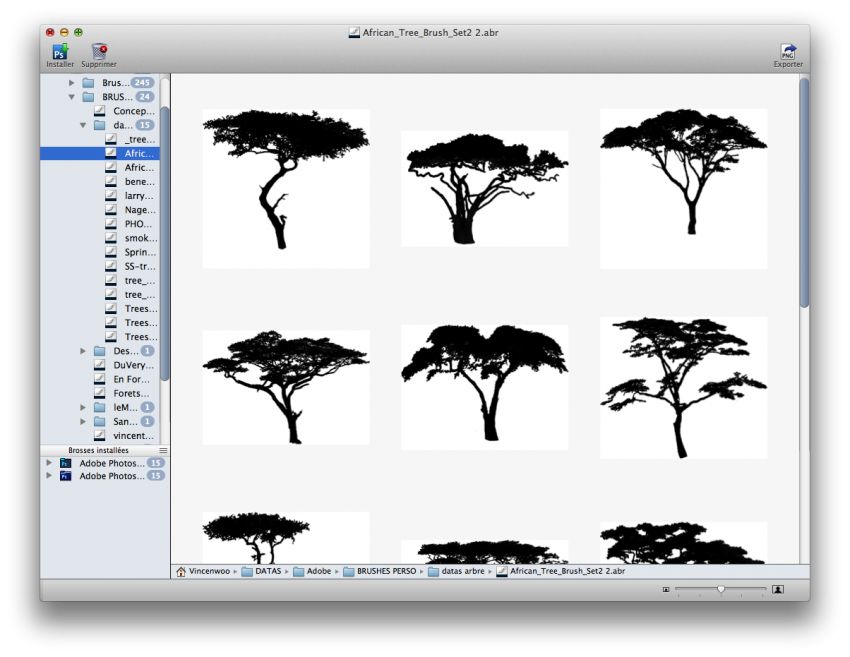 We can export your brushes in PNG if you want import them in another soft like Pixelmator.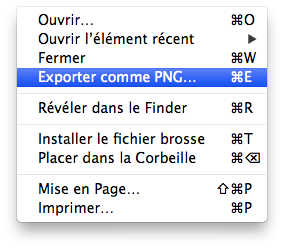 if you know another brush viewers (abr on Mac. I know there are a lot on PC), you can write their names in a comment. [info : the plugin Quicklook doesn't work in ML. Maybe it's my computer.].
A video to explain Brush Pilot >