Hello, I'm new here. I was blackbelled by Rhonda on the french blog, but I am authorized to write a post in Wac&Mac. I'm introducing myself. My nickname is « le Ninja Capseur ». I like Games and I'm a capser. My idol is Julieanne Kost. I have on my HD a huge collection of videos and pix about Julieanne. I made many many many caps of her.
I was watching this video of Julieanne Kost on John Nack's blog (Vector and Photoshop). I was stunned. Julieanne has a new earring in his left ear! This is really something new because she does not wear before. The fact that she never changes her look since a lot of years. It is very rare.  Always the same haircut. She changed her glasses. I just noticed 2 or 3 models wich are very similar. But she changes all the time of graphic tablet.
It's an EXCLU for you! Picture of her earring.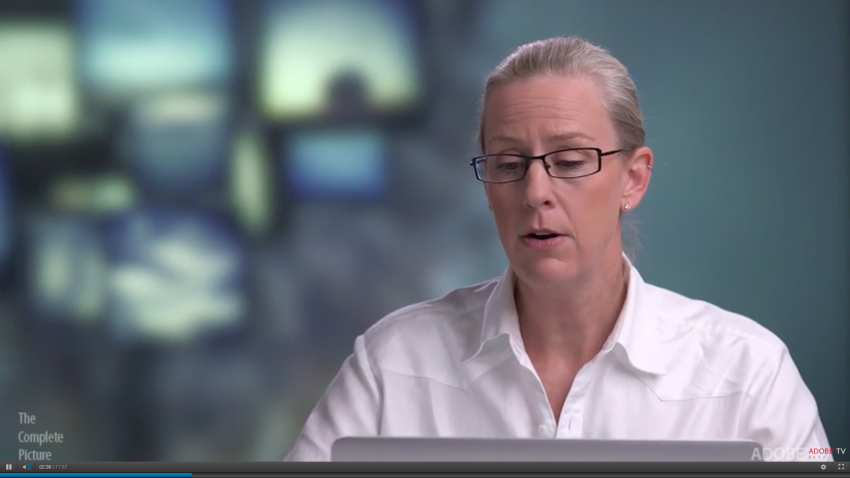 I made a lot of caps. I have chosen this frame. I used my Intuos Pro M model, the ideal tool for professionals to edit my picture  (Rhonda will appreciate this sentence.;) Corporate… Graphic tablet… Wacom…) As you can see, it is a fairly clean ring. Very simple. As her makeup. I am a fan of her makeup. Just a pencil to mark the top of the eye. I like.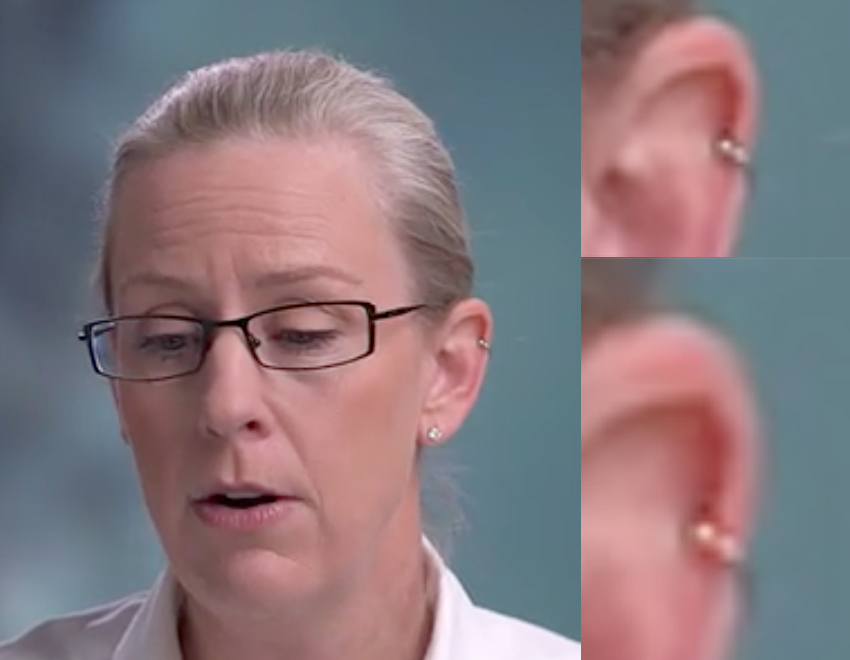 Dear readers, it is really an EXCLU that  I gave you. Even Observatory of W&M had not seen it.