Some pictures to compare the two Intuos, Intuos Pro and Intuos5. Information for noobs who have just arrived : I talk only about appearance of tablets on this post because technical features are the same.
We start with the Grip Pen. Pix below : Intuos4, Intuos5 and Intuos Pro models. It is easy to recognize every pen. The older pen has a deleted logo. The two textures are identical. The upper part of the Intuos Pro is lighter than the Intuos5, and the bottom part ( eraser side ) is the same, darker than the Intuos4.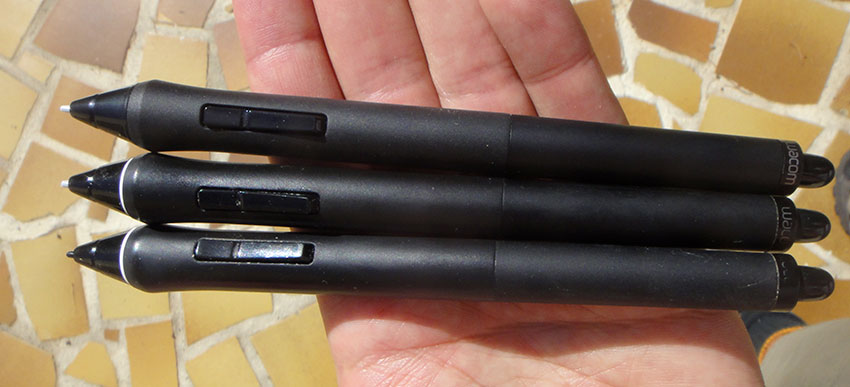 Color of Intuos Pro's stand of the (right) is matte black. New thing : the base and the top are the same texture. Usually there are 2 different textures. It is very visible on all others stands at left. In this picture, I admit, it is not visible.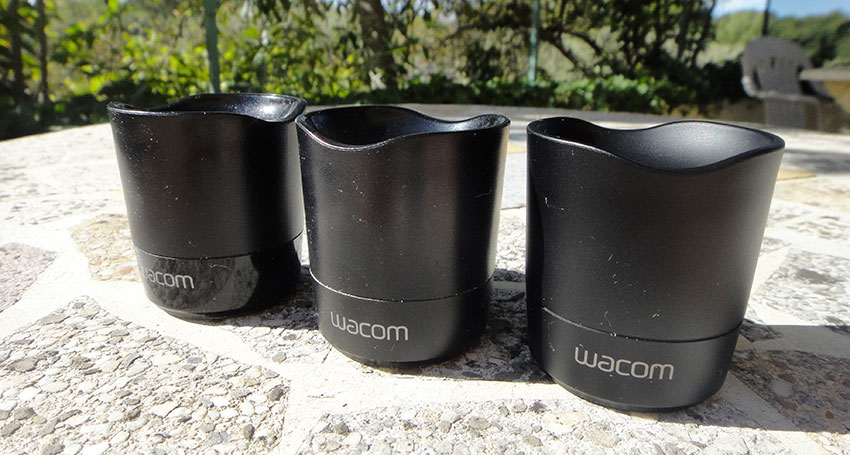 Intuos Pro at left and Intuos5 at right. Note that the inner surface of the Intuos Pro reflects more light because it is beaded.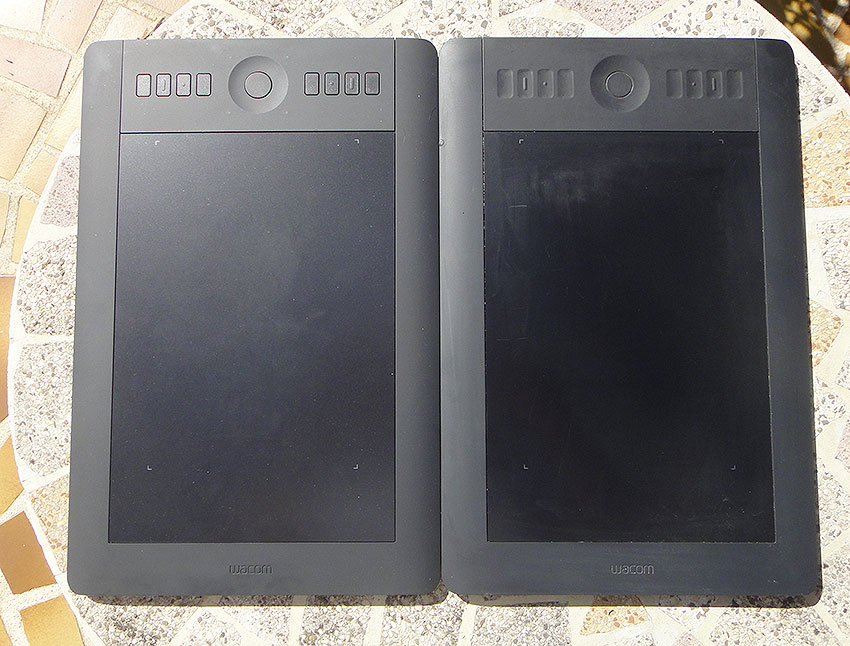 You can see on this picture below the pitted surface of Intuos Pro in the light. What impact on Grip Pen's nibs? We see that in a week.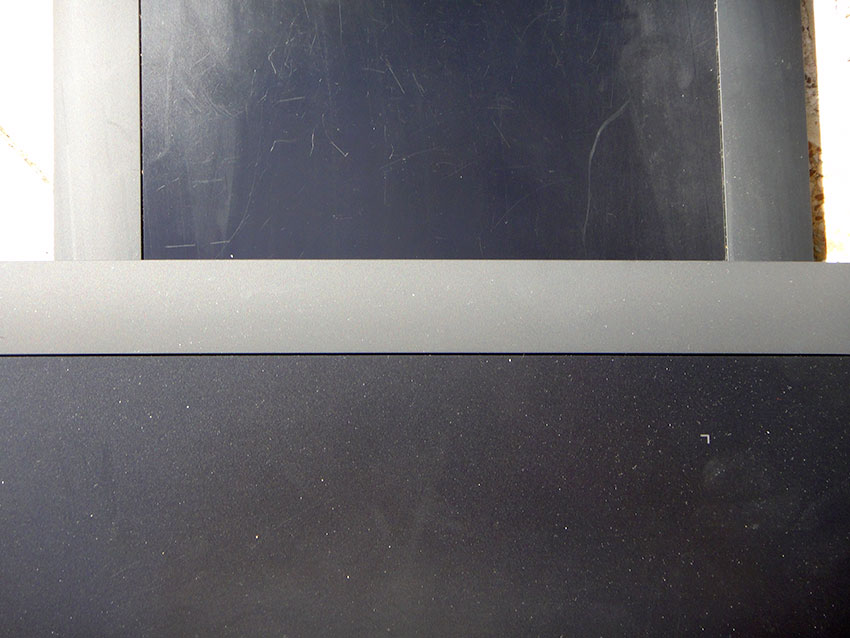 Focus on the part of the Touch Ring and ExpressKeys. The Intuos5 's Soft Touch gave a rubbery look with molded shape to the tablet. Now plastic's Intuos Pro is stronger, which still maintains a gummy side. The Intuos Pro design begins to be similar to that of Cintiq. The Expresskeys are better. No need to press hard to activate.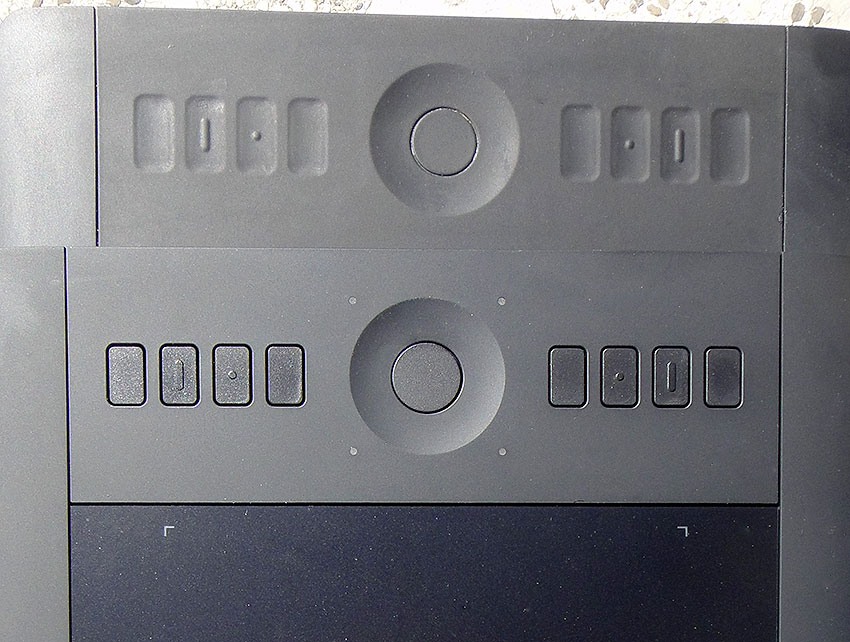 All buttons (ExpressKeys and Center Button) have a beaded plastic more pronounced. Focus on the beautiful Touch Ring to see that.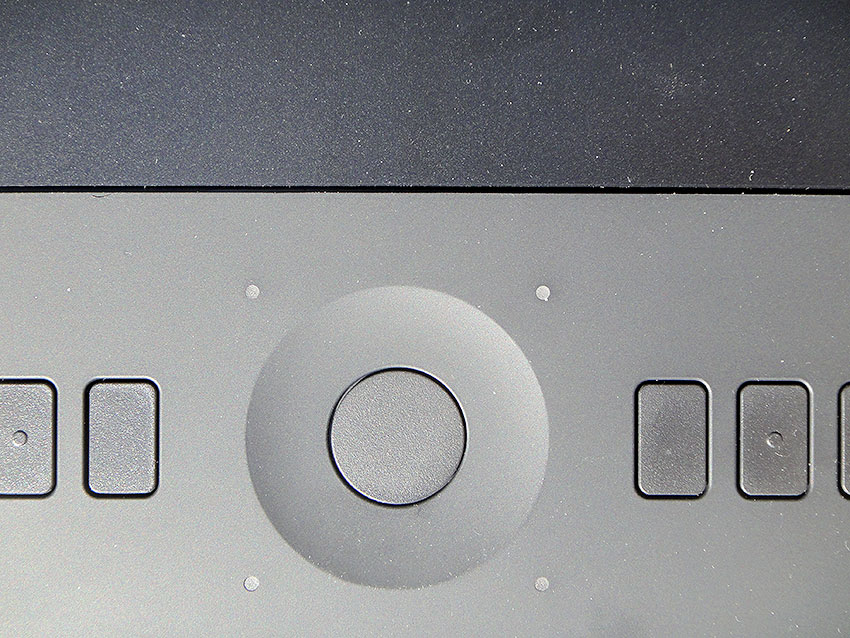 What else on the other side of the tablet ? It 's difficult to see the difference between the both Intuos in this picture, but the plastic is more rigid on the Intuos pro.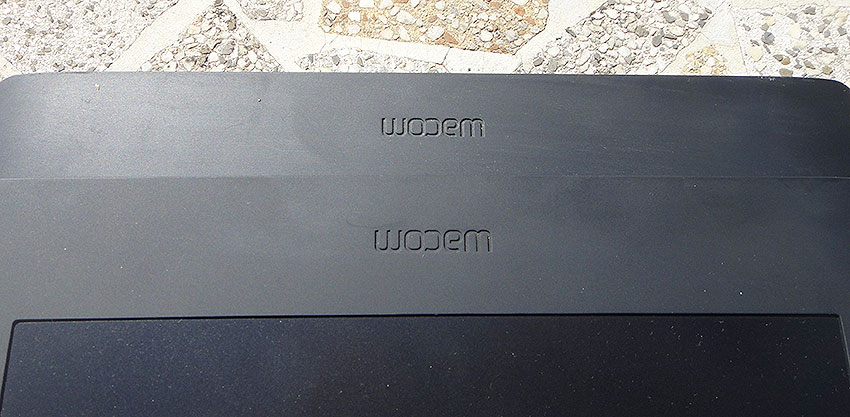 It's the same profil. Intuos Pro is always at the top in all pictures.

Back of tablet. Real twins. All wireless stuffs don't change.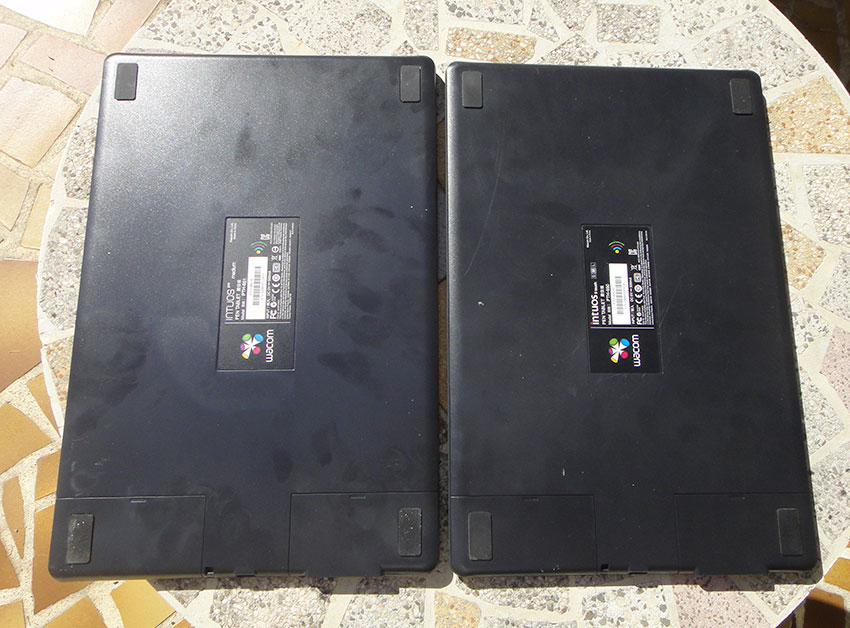 Finally, Intuos Pro is a Intuos5 after cosmetic surgery operation. Now Intuos Pro is pretty, even W&M team doesn't like the choice of dark gray. But hey, it is the fashion now. Car, iPhone… Gray is everywhere. At the beginning of  Test Expert of Intuos5, I wrote that this tablet was ugly. Now I will write about the next test Expert about Intuos Pro : this Intuos is very beautiful.