Here's'Intuos Creative Stylus on the table.
Look that… Intuos Creative Stylus (ICS – here we call that like this) is a stylus for iPad, with different levels of pressure. In fact, iPad does not (yet) recognize different levels of pressure. So the problem is solved with an optimized app for ICS with bluetooth connection (from 4.0). You'll laugh, but I haven't a recent iPad (iPad 3/4 + mini iPad), therefore I can not do a test of that stuff, and  mister Wacom provides no recent iPad. ICS is functional only on latest iPad. Funny? But  we can show you a lot of pictures, because we know you you love pix. There are  one model with two colors: black and blue. Well, it's the black model here.
Out of the box, ICS consists of a well finished plastic. Presented in a beautiful box with battery and nibs.
Zoom in…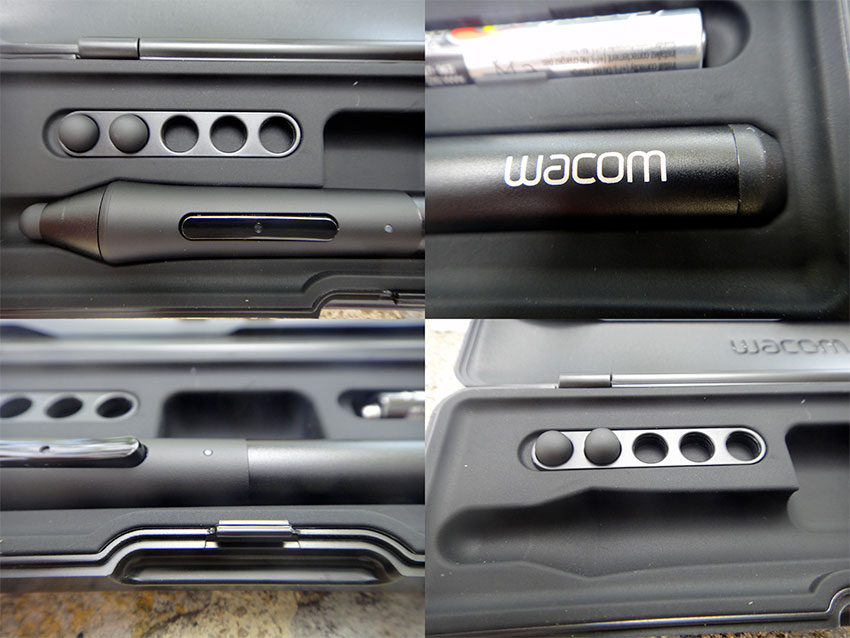 The gorgeous case without the stylus and battery. It looks like this.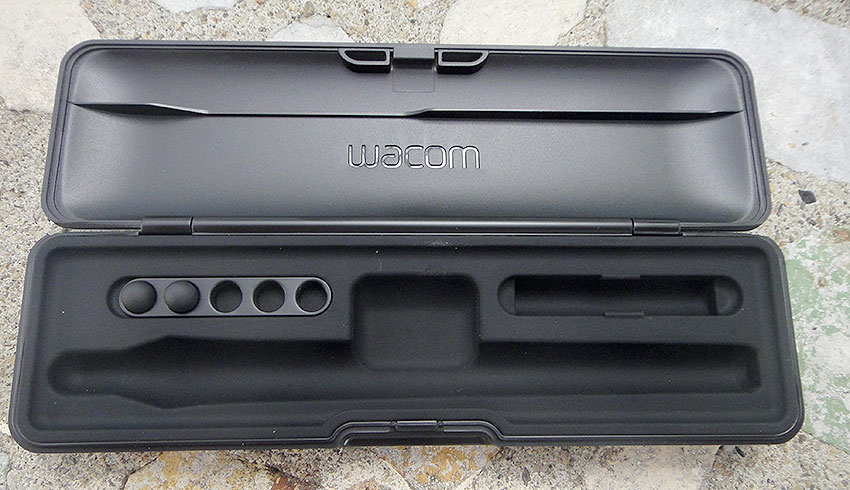 If you do not know, you have a Wacom product in front of you. I am surprised that no Wacom name is printed on the battery too.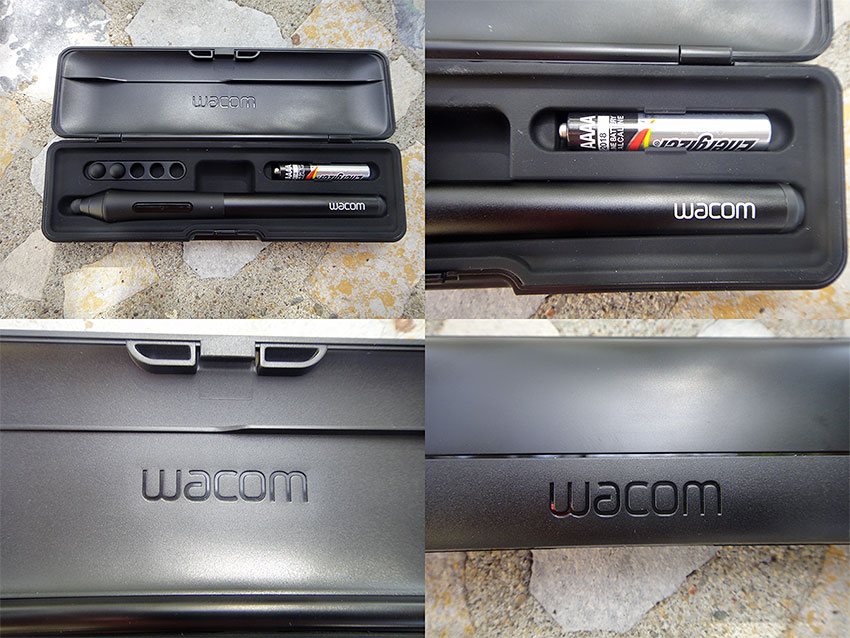 The case closed for the curious (I know, it's not very interesting).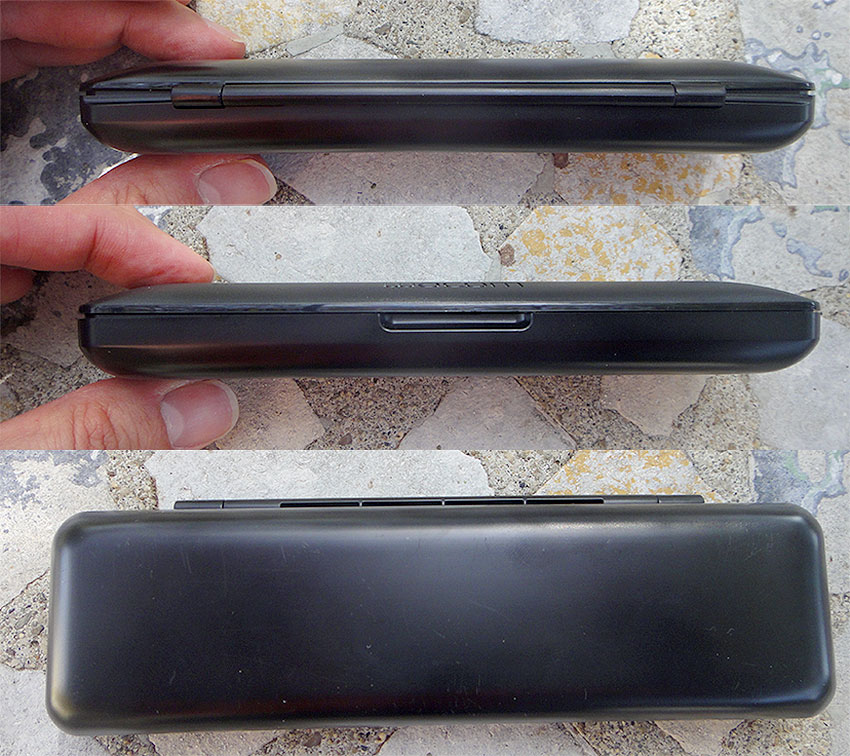 Put AAAA battery inside the Pen. Simply unscrew. A manual is here in case you ever change a flashlight battery in your life. Miracle ! A blue light flashes.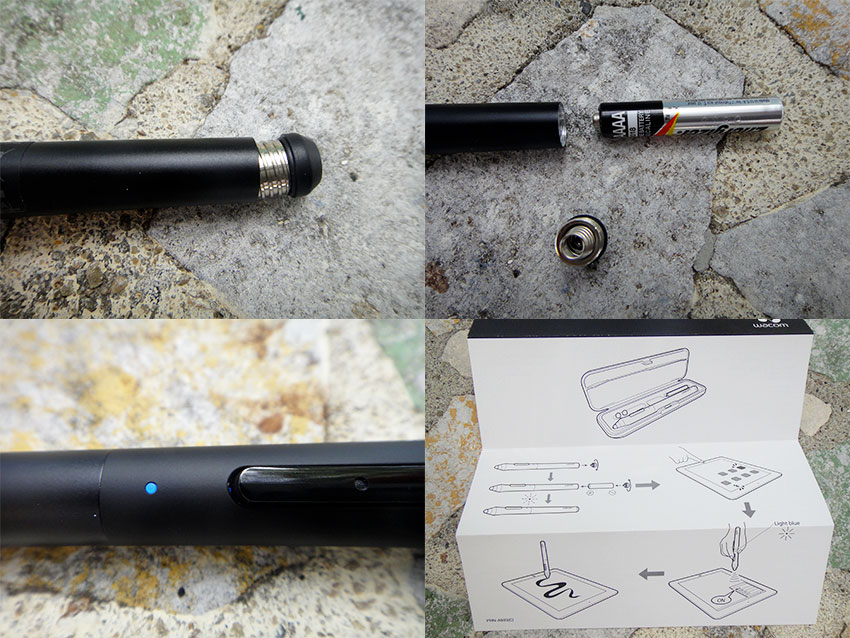 ICS is larger and taller if you compare with all new bamboo Stylus for iPad. ICS Thickness : 10mm…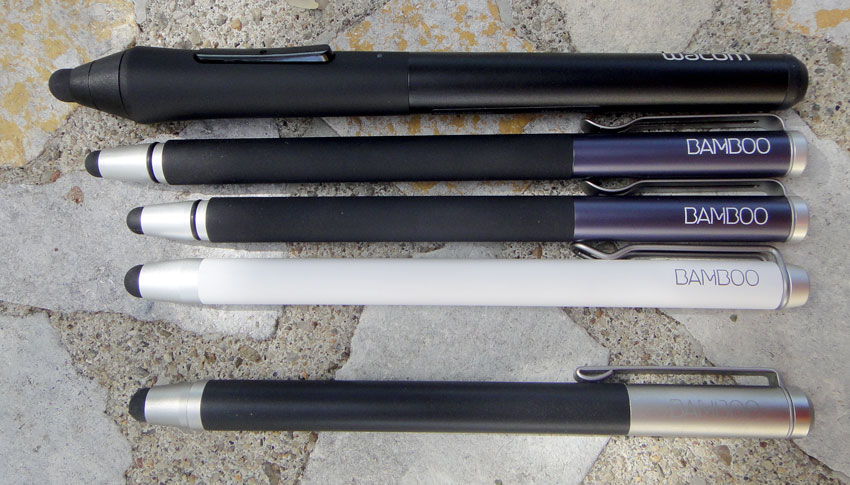 ICS is smaller than an Intuos Pro's Grip Pen.

By unscrewing the top of the point, we see that it is almost identical to that of a Bamboo Stylus 2011. This is where you change the rubber tip. Dear readers, you must ask yourself « why is it this comparison? ». In fact, the new Bamboo Stylus are different in this part of the old Bamboo Stylus. So deduction, if ICS looks more like a Bamboo Stylus 2011 inside, rather than a new Bamboo Stylus is that its design must be dated before the new Bamboo Stylus. CQFD … Pfiuuu! Ten years of experience to give you such deductions… Design betrays its completion date. ICS's nib is 6 mm wide like Bamboo Stylus 2011.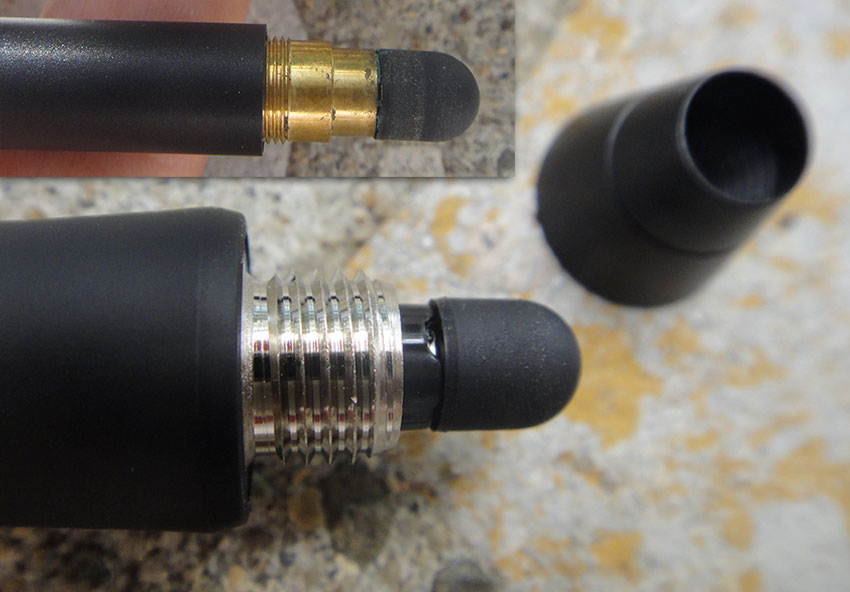 You can work with your Intuos Creative Stylus on these apps >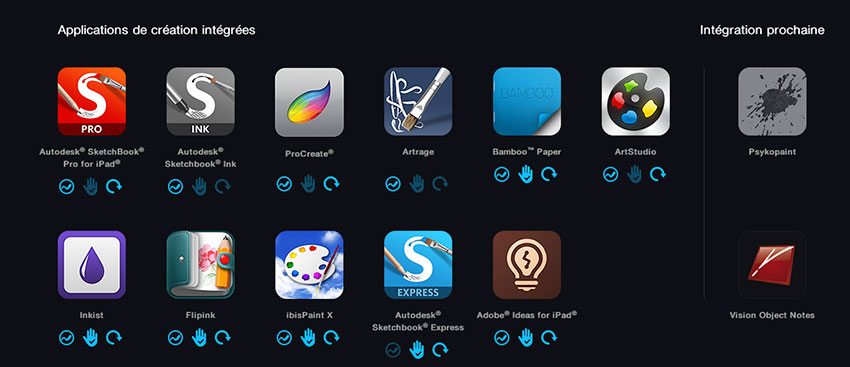 If you want 3D pictures, our link…
In five years, we'll change our iPad, and we'll do a test. If ICS will be still here…