First pictures of all Bamboo Stylus. It's just the boxes and packaging. There will be a lot of a pictures comparing all models in a next post.
New Bamboo Stylus Alpha ( 15$ ), Solo ( 20$ ) et Duo ( 30$ ) + Intuos Creative Stylus ( 100$ ). Prices from Wacom eStore.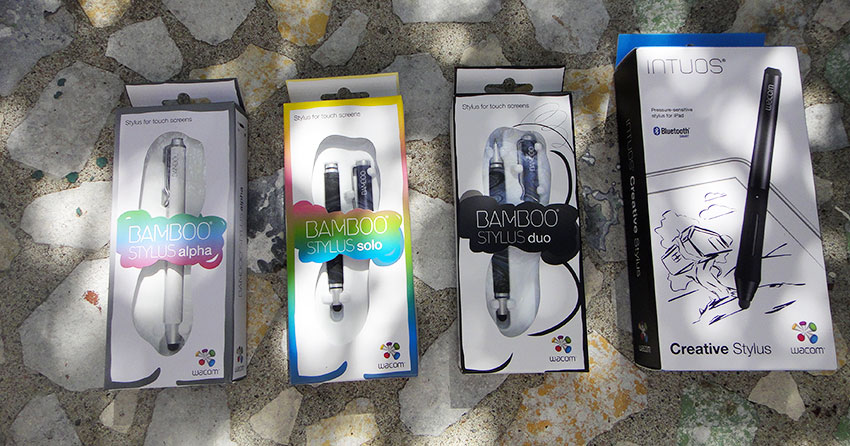 First Bamboo Stylus Box is the same of Alpha and Solo boxes. The word iPad 's not here et Apple packaging has changed. Now text on box is Stylus for touch screens and there are a lots of colors. Here, the Solo model is black.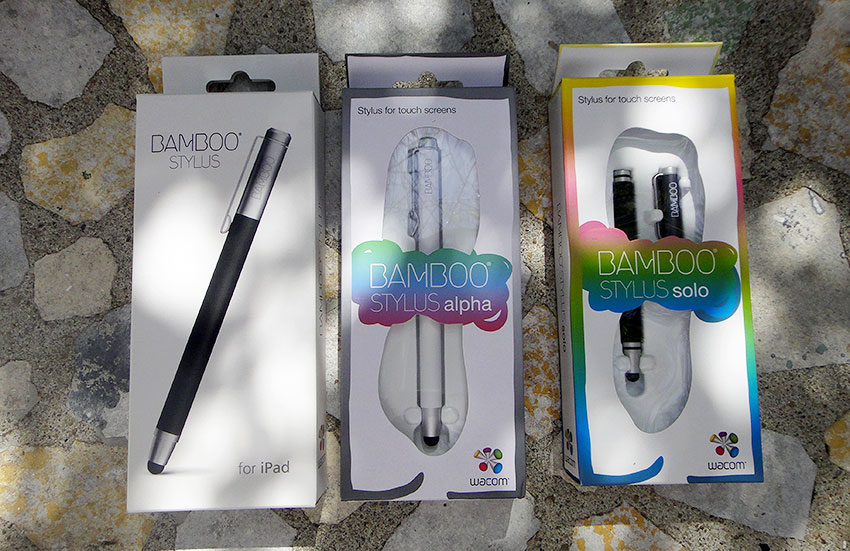 Bamboo Stylus Alpha ( blue paper : information about nibs to buy in Wacom eStore). 2 colors : black and white.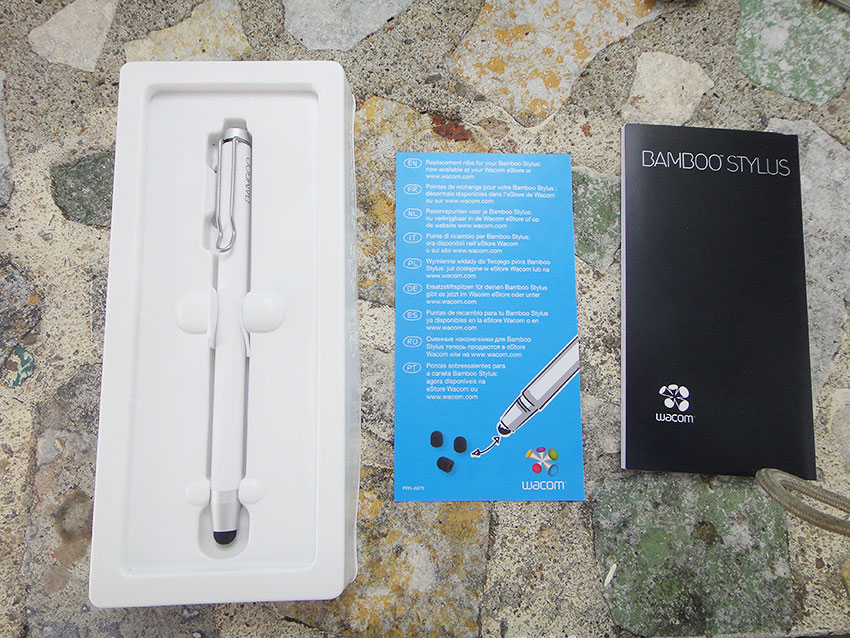 Bamboo Stylus Solo. 6 colors. Black model here.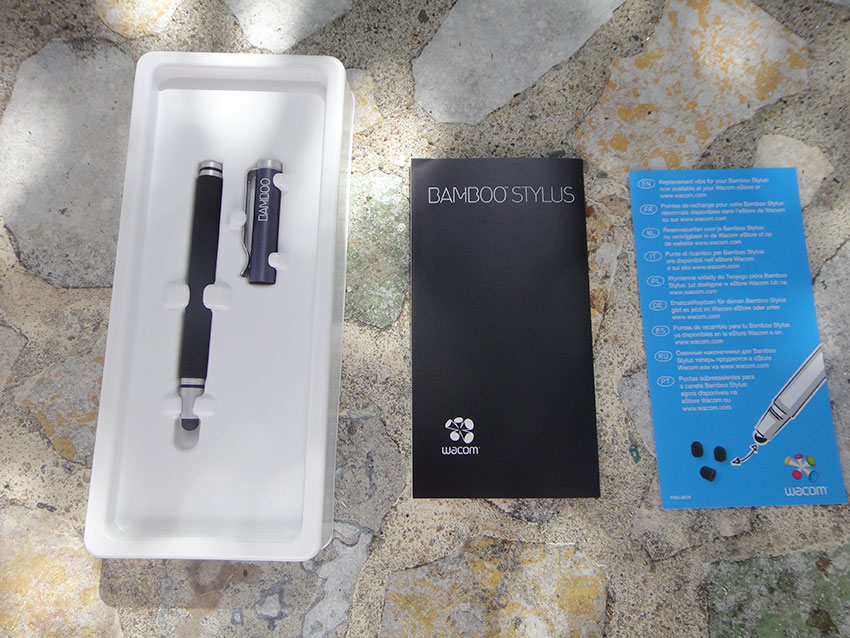 Bambo Stylus Duo. 2 colors : black and white. In Europe, we have 6 colors.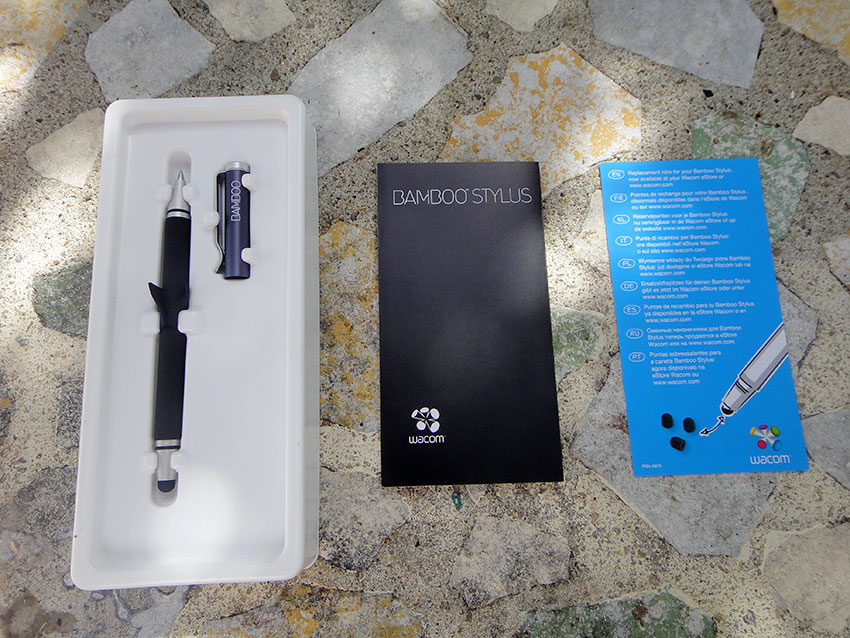 Note a nice detail: a protective fabric is placed in the central part of the blister and the color is that of the stylus. White for Alpha, black for the Solo and Duo. This is cute.

Last picture : the Intuos Stylus Creative, which is really beautiful.