I thought I write little about the Intuos Pro because it seemed to be a copy of the Intuos5. Actually, no. Already, it is much more beautiful. The texture of the active surface changed again, it is beaded. At check in time, his confrontation with the mines stylus was the next test. In fact, I did blind tests : the texture is less rubbery as a whole harder. Soft Touch 's Intuos5 is out. The plastic of the tablet is stiffer on the Intuos Pro.  The ExpressKeys are finally perfect. No need to press hard. I expect feedback about Grip Pen with others because it seems harder and edgier. That's my point of view. With Photoshop, I feel drawing with Corel Painter's ScatchBook Tool. To verify again.
Regarding the Intuos (ex Bamboo), it is a shock when it's compared with the Bamboo P & T 3G, which was a real gem.
Box Intuos Pro is identical to that of the Intuos5 (pix below). Intuos Box is smaller than that of the Bamboo P&T 3G.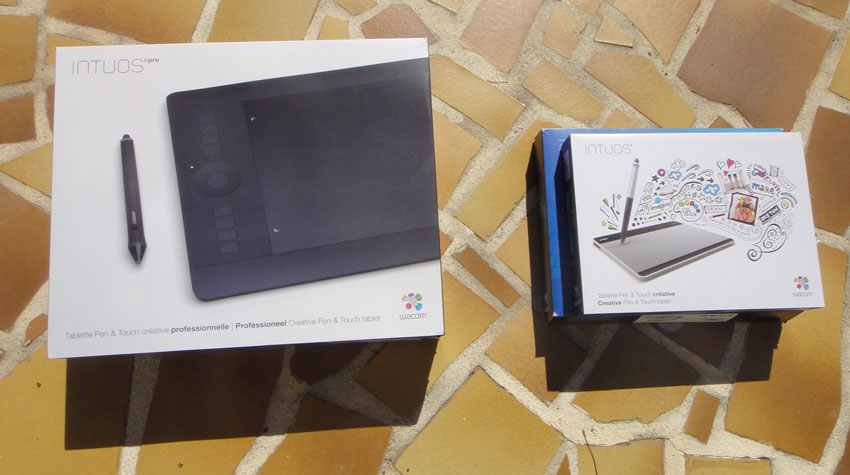 For fun, I take a picture all boxes of Intuos3, 4, 5 and Pro. Intuos1 Box is somewhere in the attic and I have no Intuos2 Box.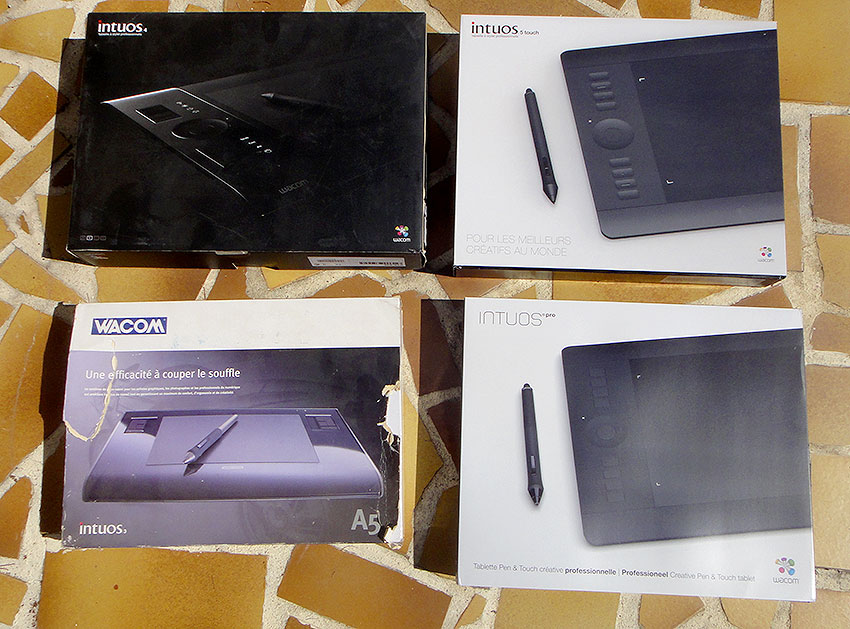 Side view…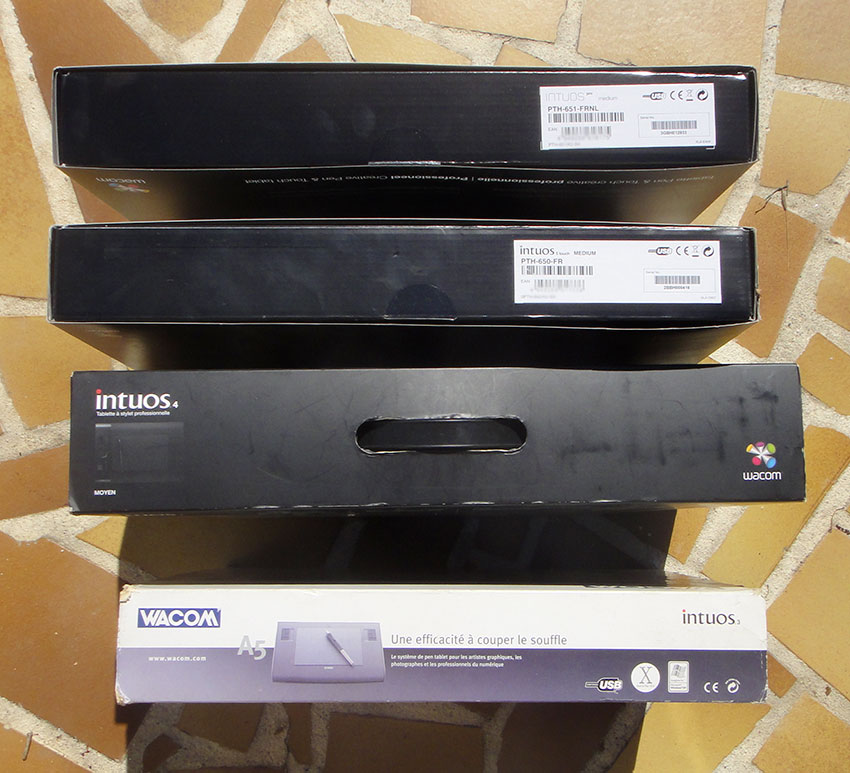 When it's open… No multilingual…

Inside Intuos Pro Box, it's the same ( I removed the plastic ).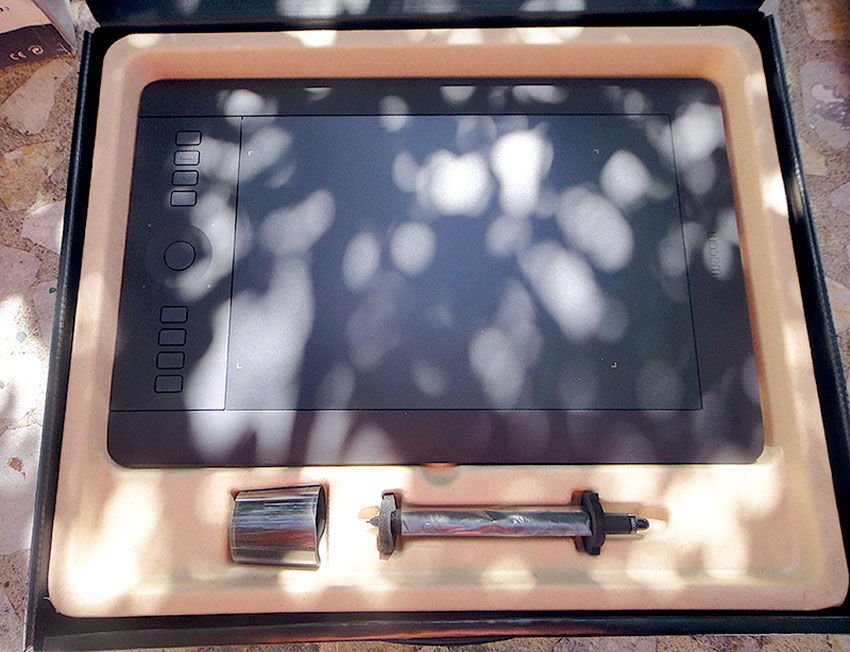 Later, I will write a post with more pictures. Two pictures of Expresskeys (below) : reality (left – my picture ) and 3D image (right – Wacom). It's not really the same thing.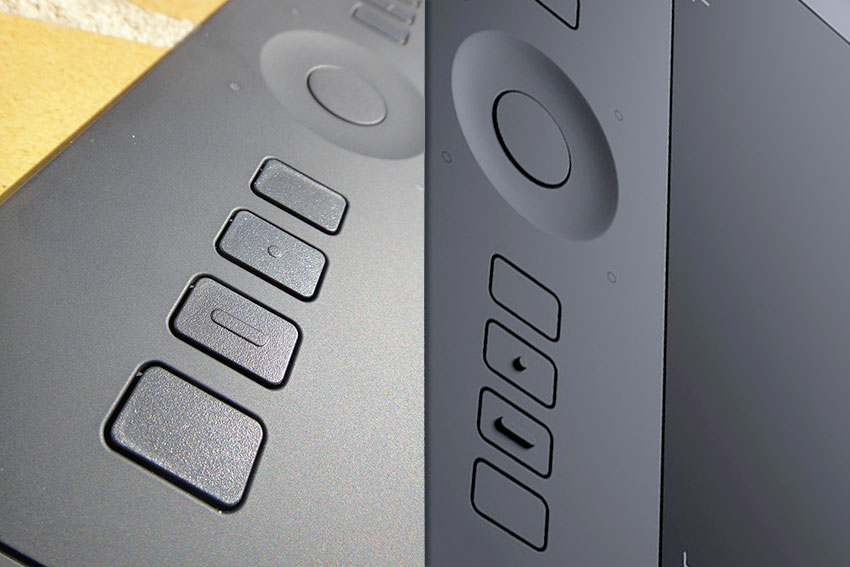 A comparative look between the new Intuos (ex Bamboo) and the large Bamboo P&T 3G. This is the S model size for both.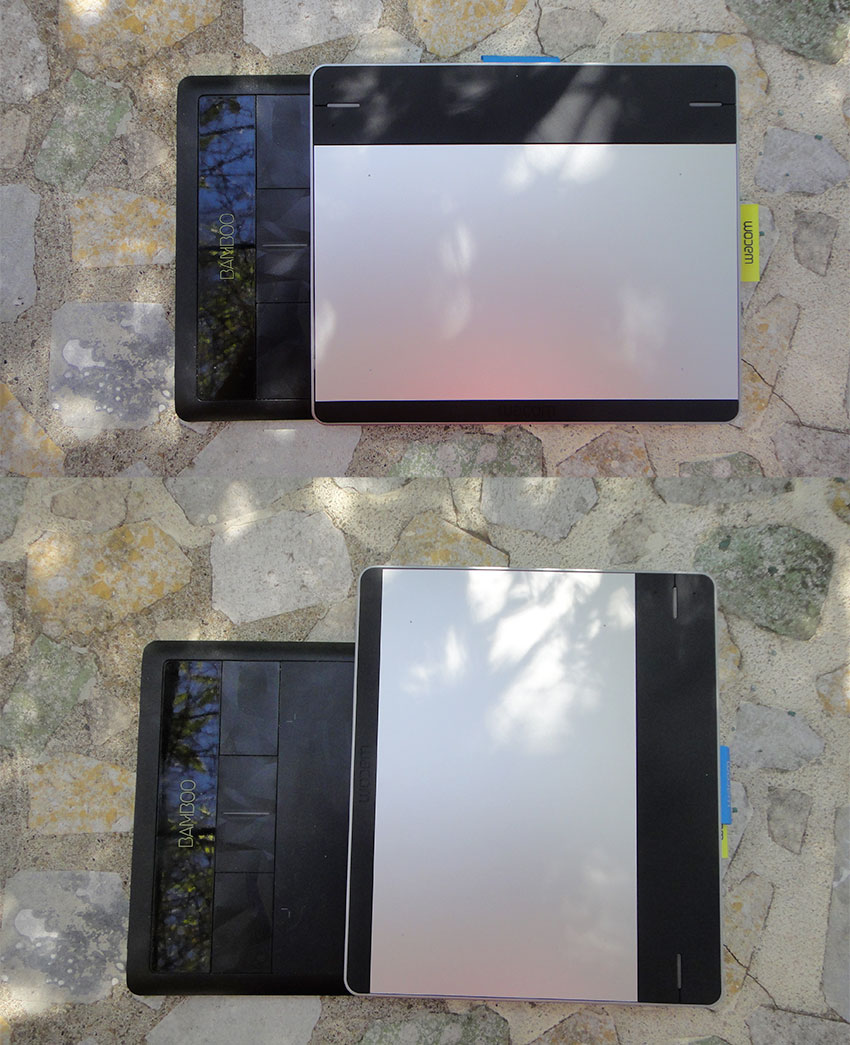 The back of the Intuos, which is really good. The central area can be removed for storing mines and detaching the « blue fabric » for pen (don't look my s/n).

Later, I will write more posts if I have some confirmations. I will further comparative pictures between Intuos5 and the new Pro.