Wacom introduces a new object, the Bamboo Pad, which combines touch pad and an active surface for pen. There are two types of models: one with a USB, available in one color, black , and another with a wireless connection, available in 4 colors (blue, purple, black, green). The technology used is the same on multimedia tablets and phablets (Galaxy Note): Feel IT Technology. You can manipulate your content with multitouch and pen has enough different levels of pressure to be able to sign and make some drawings (we have no info -informations – about the number of levels).
The tablets an the pen have a button. We don't if we can customize the pen button.
Prices : the model with USB connexion costs 50$ and you get the wireless models wireless for 70$.
Link >
Wacom estore > http://fr.shop.wacom.eu/produits/bamboo/bamboo-pad
Bamboo Pad Wireless > http://www.wacom.com/fr/fr/everyday/bamboo-pad-wireless
Bamboo Pad USB > http://www.wacom.com/fr/fr/everyday/bamboo-pad-usb
Bamboo Pad Wireless [ 70$ ] works with avec two AAA batteries. You can put the pen inside the upper part of the tablet. You can work 2 hours by day for 4 weeks before recharging the battery. You need to connect to your Pc a wireless receiver (USB) like the graphic tablets. On Windows, it's Plug&PLay. On Mac, you have to install a driver.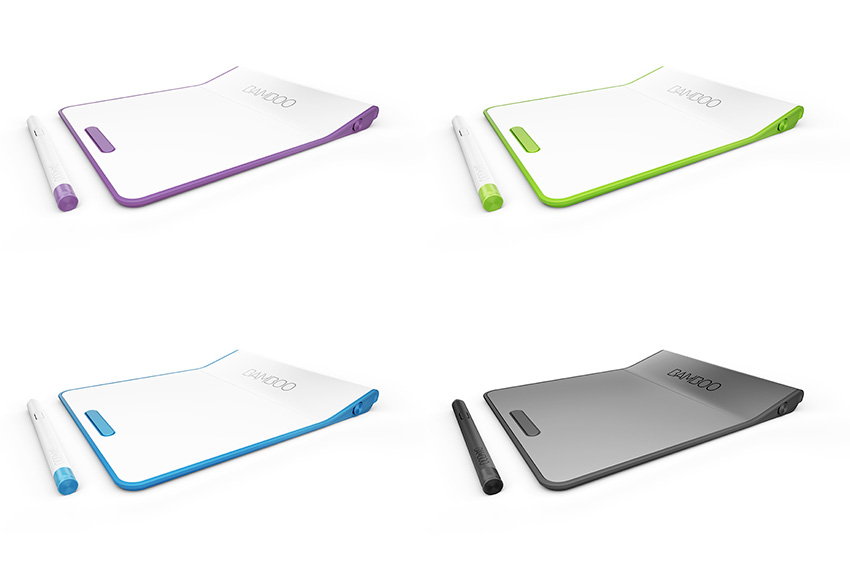 Profile…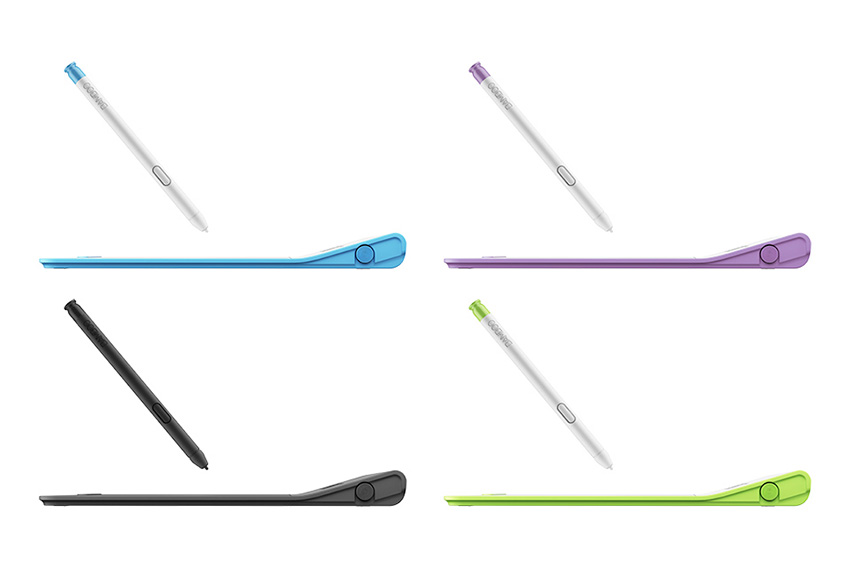 More picture.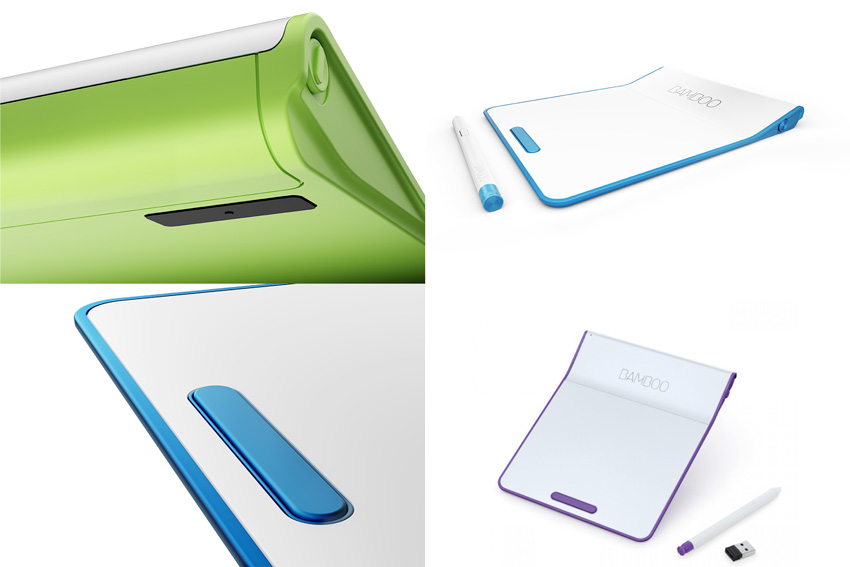 Zoom in the wireless receiver. You need a USB port. It's the same device in the Intuos et Intuos Pro tablets.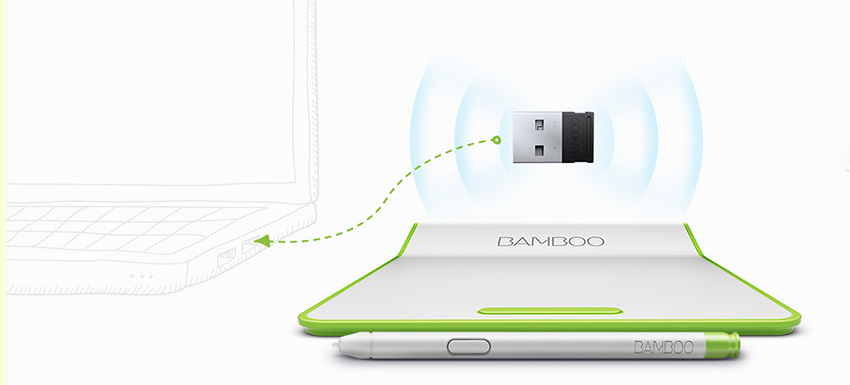 Pens.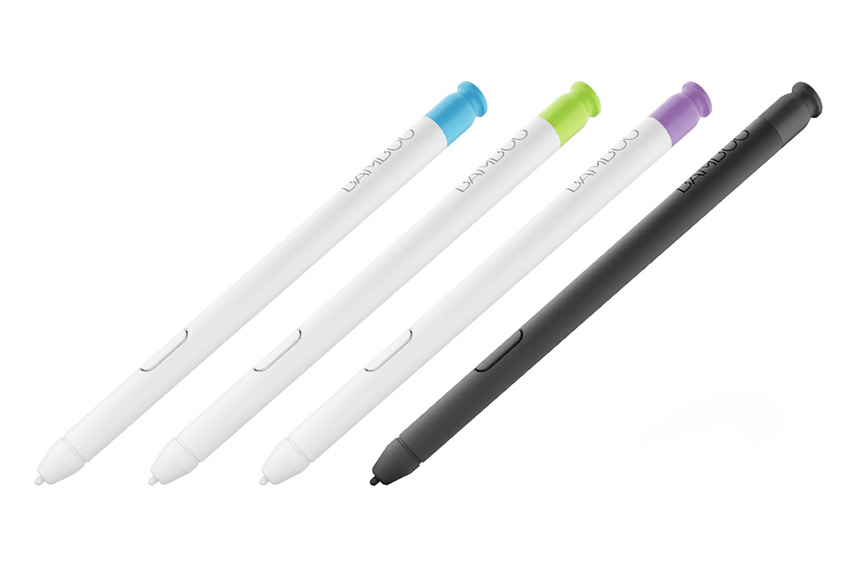 Bamboo Pad USB [ 50$ ]. Black. To connect to your PC with USB cable.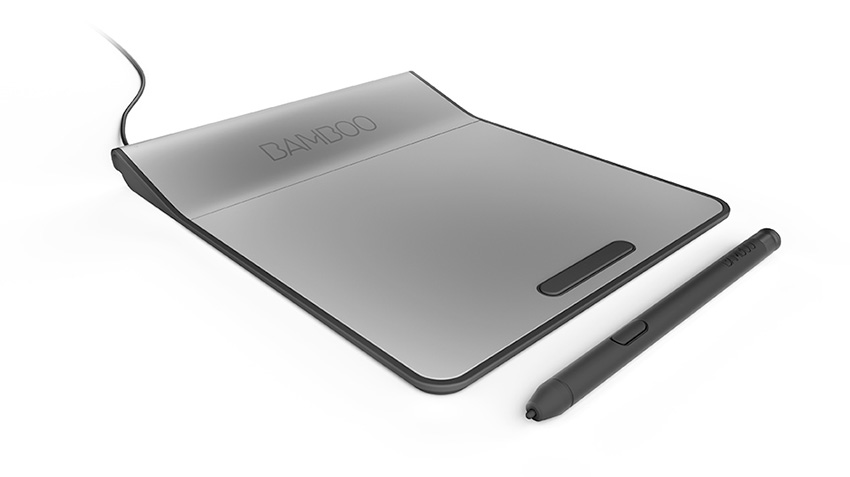 More Pix…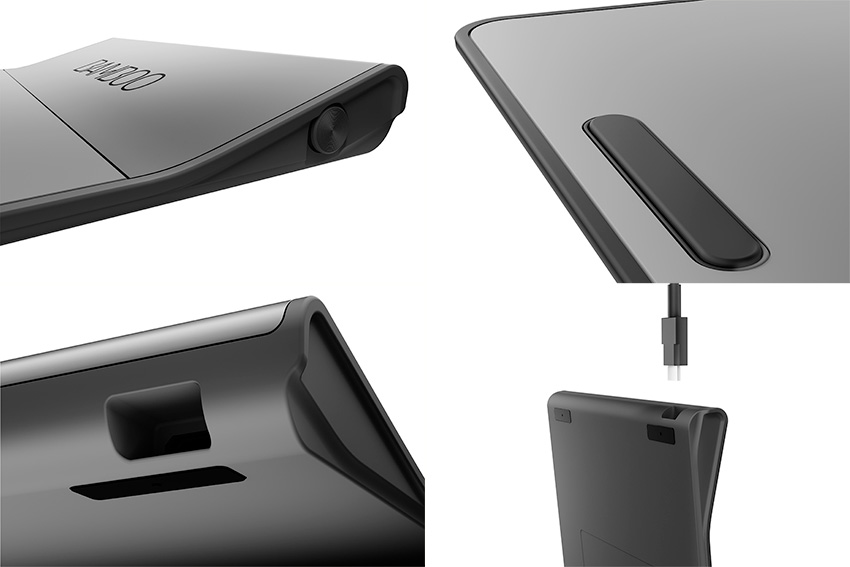 Pen.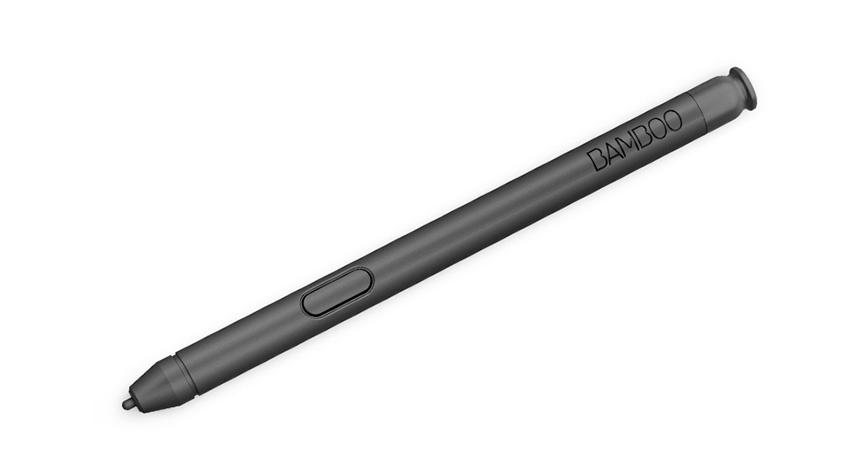 Specifications in french.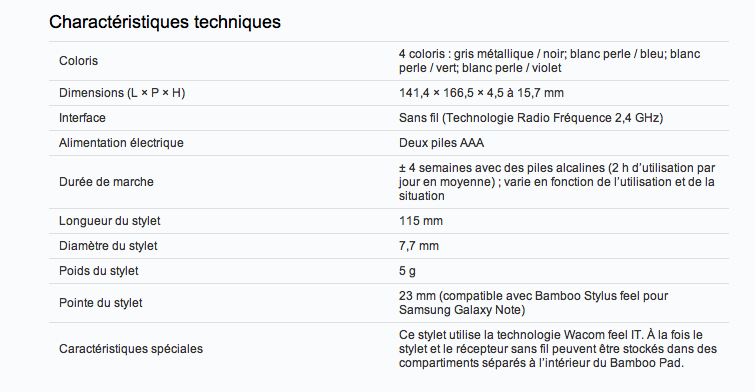 Video. The whole team said at the end, « why they laugh watching wallpapers on their screen? » All male team said at the end « you think they are going to do crac crac (faire crac crac means to f*ck) ? » All women's team [Rhonda only, actually …] said at the end « Pfffiu, did you see her dress. Bas taste?« .
We have an exclu  for you. If the Bamboo pad is Plug&Play on Windows, but you need to install a driver on Os X, it's because the product was just made for windows. At the last moment, Wacom decided to sell the device to Mac users too.